Nail Art Ideas For Beginners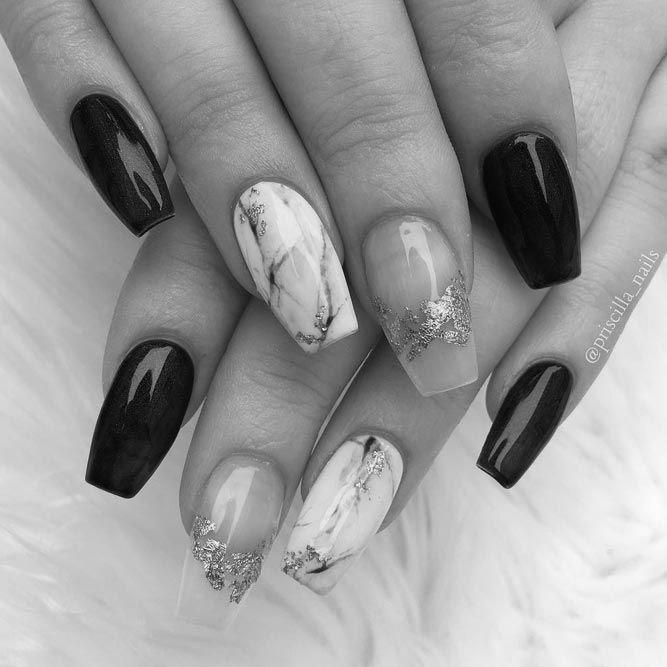 Polka dots have been popular in fashion for decades. Whether you are a beginner or a professional, you can create the look of polka dots on your nails. Polka dots can be applied in different sizes and color combinations and can be done on any color basecoat. It is a classic style that goes well with almost any outfit. Here are some examples of polka dots that you can create. Let us know what you think in the comments below!
Polka dots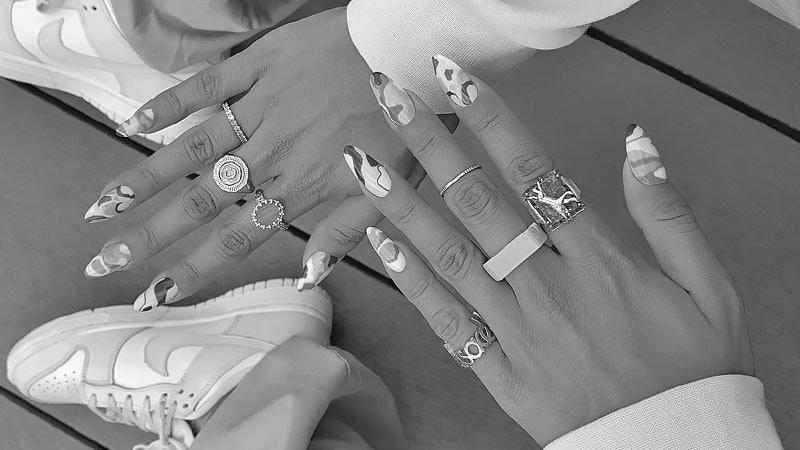 If you love polka dots, this nail art design is excellent for beginners. The simple steps involved in this design are easy to follow, and they look fantastic. Start by filing your nails symmetrically and applying a base color. This can be white or any other color. Allow the base color to dry before starting. Next, dip a dotting tool in black nail paint. If you're unsure how much nail paint to use, try a small amount on paper or equipment first to ensure you don't miss any dots.
If you're looking for a more delicate design, you may want to try a heart-shaped design with red and white polka dots. This design looks great on a finger, and you should opt for a transparent base color. Choose a pink or purple nail paint for the heart-shaped design, and alternate the base color with the dots. This design looks feminine and fun, and you can make it more complicated or simpler based on your preference.
Geometric designs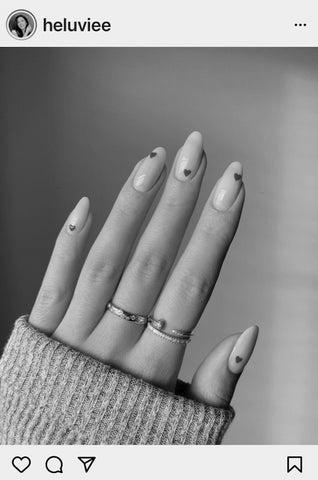 Do you enjoy geometric designs? You may already have some geometric nail art designs on your nails. If so, try these new designs to create your own beautiful manicure. These geometric designs are easy to apply and require no special skills or knowledge to make. If you are new to nail art, you can also use stencils to create your own unique look. Once you have completed the design, you can add more elements to the nails by overlapping the shapes.
Geometric designs are a great way to add a bit of modernity to your nails. These shapes are versatile and suit many outfits. You can try geometric patterns in any shade you want. For example, you could combine diagonal lines or stripes to create a design. You could use dots or crossing strips for something a little less complex. You can also choose a neutral color palette and paint just the nails with a geometric design.
Florals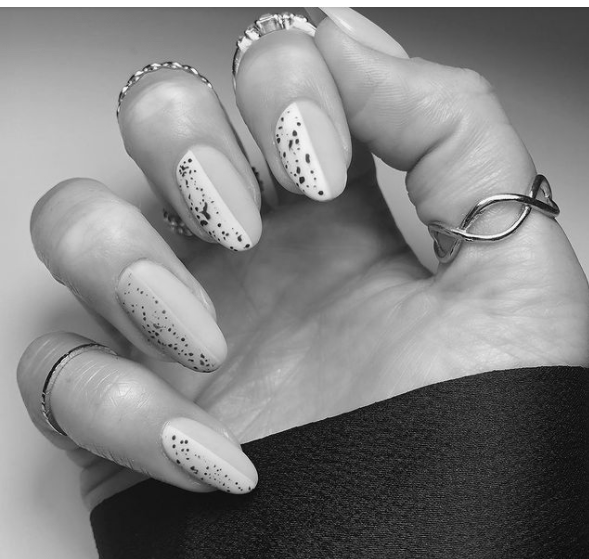 Whether you're a fan of classic designs or want to create a unique look this season, florals are always a sure bet. This spring, try adding a floral arrangement to your manicure. While the classic French manicure and solid-colored talons are timeless, floral designs are perfect for adding a spring flair to any look. You can use flowers any time of year, whether the weather calls for them.
Those who have a hard time painting their own nails may want to consider hiring a nail artist. In this tutorial, you will learn how to paint a gorgeous floral design in no time. A simple technique is to choose a neutral nail polish for the base and then paint the blooms with a white line. This design is easy to apply, too. You must practice on a nail mirror beforehand, as mistakes can make the effect look sloppy.
For a more sophisticated look, try using a mosaic design. This design transforms traditional lilac florals into a modern design. Muted shades of lilac can serve as the base color. Leaves and flowers look whimsical when they are carried off the nail bed. The same goes for daisies. The key is to find a nail artist who is comfortable with your chosen technique. Otherwise, use a daisy-shaped nail art kit and apply the flowers yourself.
Gingham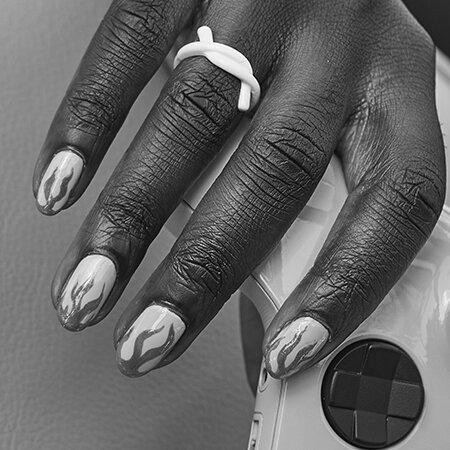 Whether you have an old gingham top or want to try something new, gingham nails are sure to add a little whimsy to any outfit. The classic gingham design has been around for ages, and there are so many variations in the style. From contrasting stripes to accent nails, gingham is a classic choice for any look. Whether you're trying to match a particular outfit or just want to show off your striped stuff, there are many options.
This classic pattern has many names, but it is a favorite because it is easy to create and is super versatile. The perfect gingham manicure will look great with any color and go well with any season. You can also use gingham as an accent color for your next manicure if you're wearing lilac shades. Simply add glitter or a little gingham pattern to the nails to make them stand out even more!
Swirling pastels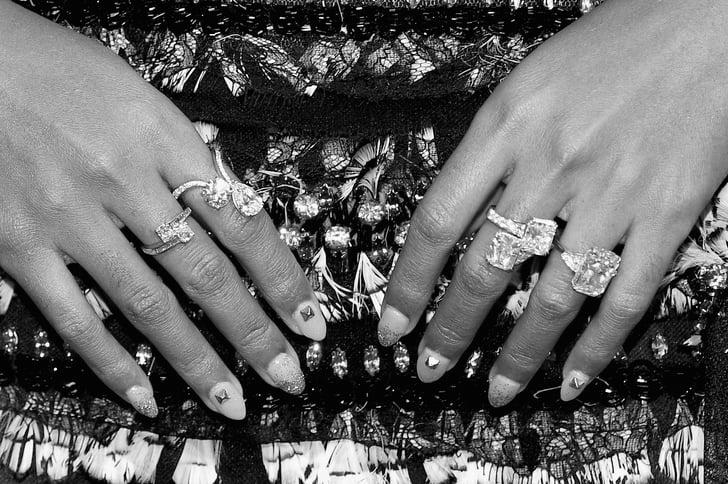 If you're looking for nail art that's fun, whimsical, and fresh for spring, look no further than swirling pastels. This spring nail art trend features multiple effects in one and can change depending on the light. This soft yet vibrant color is easy to wear and looks great on any skin tone. To give your manicure an eclectic look, mix different pastels together in various placements to create stripes or patterns. Checkered patterns are another classic and versatile use of pastels. Whether you prefer a retro feel or a soft, feminine feel, there's a design for you!
These colors are so sweet together! They remind us to always look on the bright side. Wearing rainbow nails is a great way to show your fun personality, while the clouds symbolize personal growth and overcoming obstacles in life. Start with an essential base coat for a simple yet elegant look. Then, add your favorite pastel polishes for a unique finish! And when you're done, don't forget to finish your manicure with a clear topcoat.
Rainbow nail tips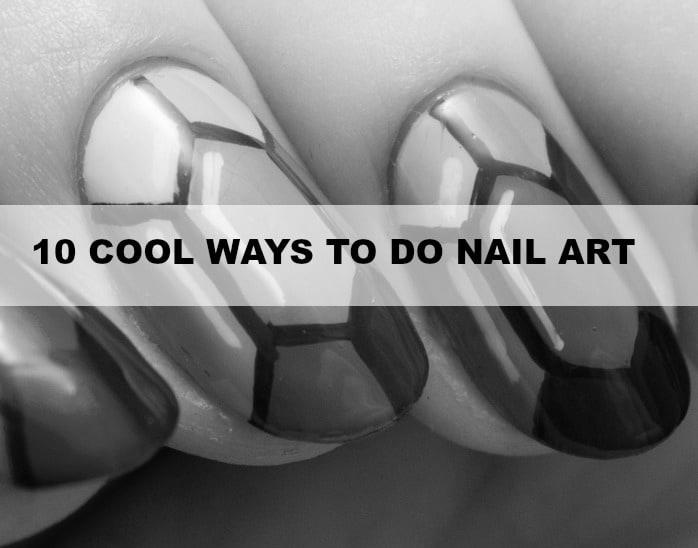 If you are looking for a playful way to jazz up your summer nails, consider creating a rainbow design. Often spotted on models like Gigi Hadid, these nails are a great way to wear all of your favorite summer colors at once. In addition to being very fun to wear, rainbow designs also fit with several other current trends. This summer, try this entertaining look at home! And if you are not a fan of nail art, rainbows are a great way to have fun with your nails.
The rainbow effect occurs where light and water meet. This psychedelic print design can be geometric or feminine and can be topped with either a matte or glossy top coat. If you want to make it more elaborate, you can choose from various nail designs to match your personality or outfit. If you're not into creating intricate nail designs, you can purchase ready-to-apply nails for a quick and easy manicure.
Black and brown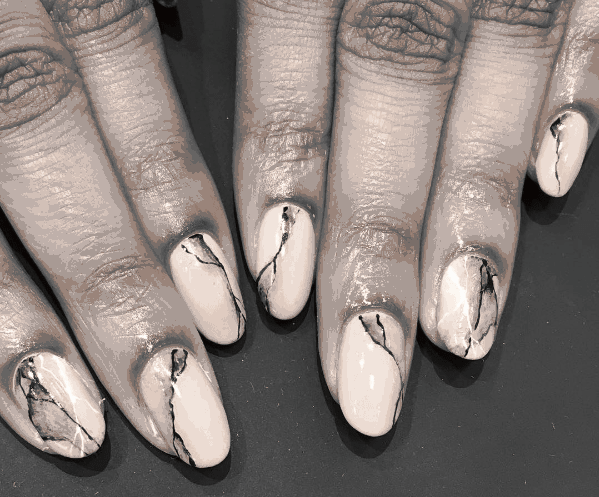 Brown nails are attractive alternatives to black. They're a versatile shade that can be painted on either hand and look great worn together. You can mix and match different shades of brown to create unique designs that can be worn for any special occasion. You can also add different shapes, patterns, and angles to create a look that is both eye-catching and fun. There are a variety of designs available, and the options are nearly endless.
If you're looking for a simple design that looks great at any time of year, look no further than fall. Fall colors are the perfect choice for nail art. You can use bright and festive colors like orange and yellow or tone them down with black and brown. Whether you're wearing nail art for a special occasion or simply want to show off a simple nail design, black and brown will look great on you.
Purple nails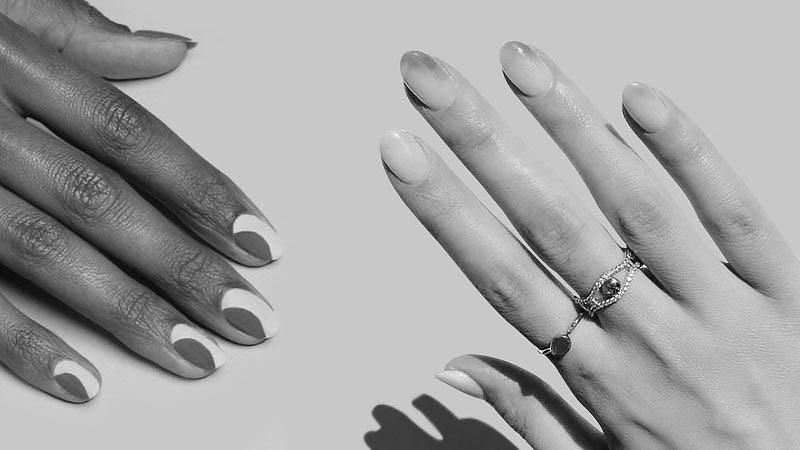 If you love purple nail art, you're in the right place. The versatile shade is perfect for anyone who wants something a little different. Here are fifty purple nail art designs for every day and every occasion.
Consider a natural manicure with rounded tips if you're looking for a simple, clean design that lets the color shine through. This design can be worn with or without acrylics, and a slight shimmer will add a touch of oomph. You can also try a mix and match design of multiple shades of purple and black. This simple mix-and-match design combines black, white, and several different shades of purple for a beautiful and stylish look.
Can I See Your Nail Art?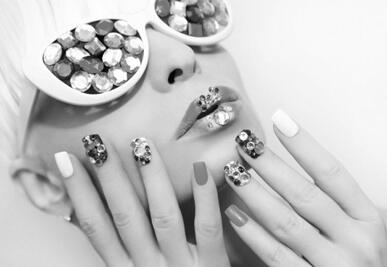 You've seen your girlfriends with beautiful, colorful, or intricately designed nails, but do you have any nail art on your own? Do you have a special meaning for your designs? Let the world know by showing us! If so, let us know by posting photos of your nail art! We can all learn from each other! Read on for some ideas! Below, you'll find some of the most common designs, including:
Angel's nails are a symbol of innocence.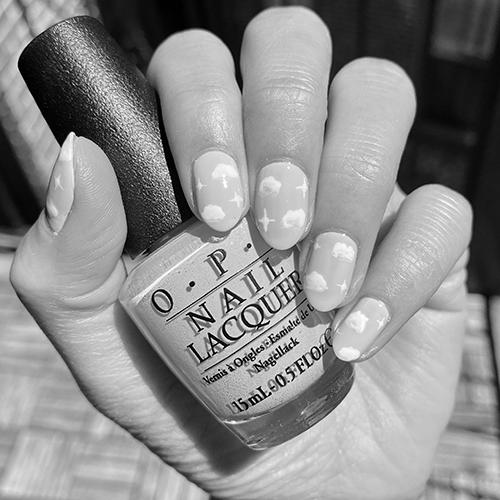 You can sport angel nail designs whenever you want to show off your feminine side. You can go for pastel shades or bold colors that go well with the design. You can even get a funky twist by using letters and symbols to spell out meaningful words. It is a great way to express your interests without compromising the aesthetics of your nails. Aside from angels, you can also get a halo or angel wings to complete your design.
If you're not sure what to do with your nails, consider using angel nail stickers to create the look. These beautiful designs are easily removable and are great for keeping your nails looking clean. They can be made more realistic by choosing pastel colors or a marbled gray and white look. Angel nails are a symbol of innocence and can inspire you to remain focused and on the right track in your life. For a subtle look, opt for a muted color base coat.
You can also experiment with glitter and rhinestones to add a touch of glam. Angels are associated with innocence, but you can also use them to create a dreamy feeling. You can also use angel nail stickers with cloud artwork or tiny hearts to create an even more magical look. Whatever you choose, angel nails are the perfect accessory for your hand and make you feel more beautiful than ever.
These designs are perfect for everyday wear as well as night parties. These designs are also suitable for different occasions, as they are girly and dreamy, making them ideal for any event. They can be simple or complex, making them perfect for any woman. You can use different textures, colors, and patterns to create a unique look that suits you best. A transparent angel nail design is more noticeable when applied on longer nails, but you can make it even more original by using stickers on the wings.
Love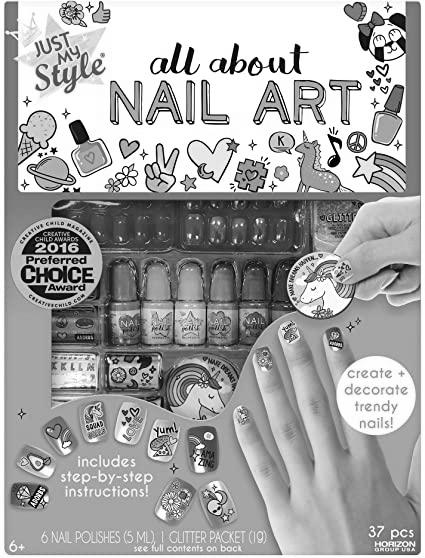 If you love to express your feelings through your manicure, there are many different types of art to choose from. The traditional Valentine's Day nail design features a heart in various colors, but you can experiment with different combinations and add your own flair. Choose a bold or subtle color for your heart design, and you'll have a stylish manicure that will stand out. If you're unsure where to start, try starting with a clear base coat.
If you don't have the time to spend hours on your manicure, you can always make it last a little longer by painting your nails with hearts. You can quickly achieve this look by drawing one heart inside another. Use two different shades of pink, as shown in the Powerpuff Girls. To create this design, you'll need two different nail polish colors. The first color should cover the entire nail, leaving space near the cuticle. Once that's dry, add a top coat to complete the look.
Fall is one of the prettiest times of the year, and autumn colors are the perfect source for nail art. Wear your favorite fall colors and mix them with pastels for a soft look. Depending on what colors you choose, you can combine two trends, such as fall colors and cow spots. The combinations are endless! You'll indeed find the perfect look to match your outfit and personality. You'll be the envy of your friends.
A French manicure has become a classic. Wearing this classic design will never go out of style, and it's versatile enough to fit every occasion. It's also easy to wear and lends itself to various looks. Tiny dots can be created on any nail shape, and they work in any color combination. The French tip manicure is a timeless classic, so why not try it?
Goodness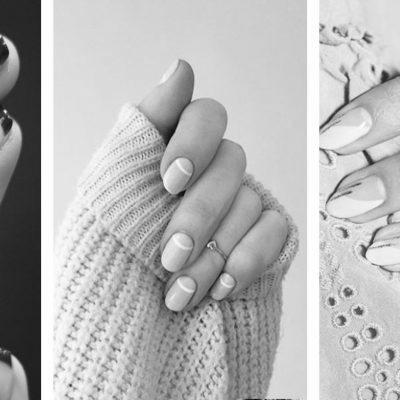 Goodness on your nails is a concept that translates into Finnish as "goodness in your fingertips." The phrase comes from the Greek: ", meaning good, means elegant. In fact, the Finnish language is the only one that translates this phrase into English. If you speak it, you have probably experienced this phenomenon. It makes your hands look elegant, and you feel good, too!
What are the benefits of using Goodness on your nails? The best part is, it was only $10! You can even save money by purchasing a pack of their products. You can find them at your local health food store, and most of them ship for free! You can even get them as gifts! However, you should note that the shipping is only accessible if you purchase at least $60 worth. And while you're at it, why not try them out and see for yourself?
Protection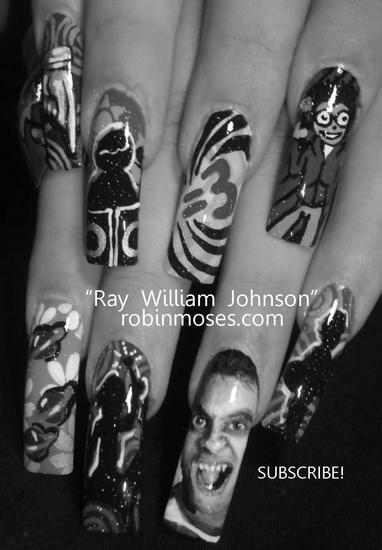 Luckily, there are ways to protect your nail art from being stolen or copied. You may already watermark your photos with your mobile phone, but now you can use special software to create a watermark. Or, you can use traditional watermarking methods in software like Photoshop. Regardless of what method you choose, you must follow specific guidelines to ensure the protection of your nail art. Here are a few tips. Follow these steps for a successful manicure.
Innocence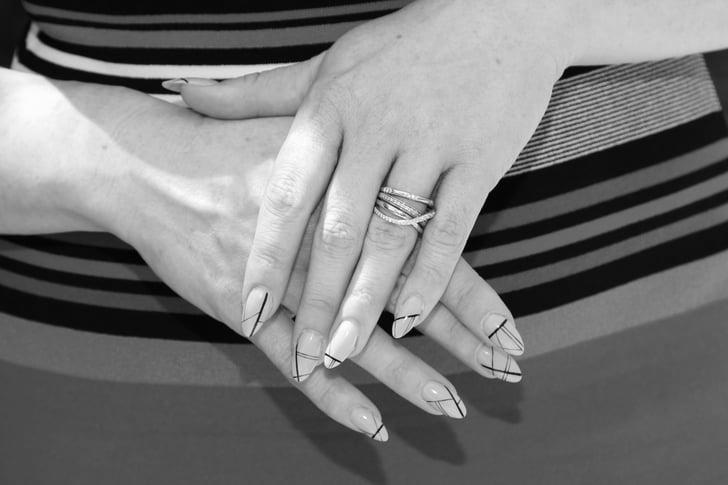 Innocence is a frost linear holographic nail polish by Picture Polish, inspired by weightlessness, love, and the soul's flight. The polish's sheen finish is meant to resemble the effect of bright sunlight, and it is supposed to have no formaldehyde, phthalates, or toluene. Although the actual color will vary from the image, you'll undoubtedly be able to see the illusion it creates.