How Harmful is Nail Polish and Nail Varnish Remover?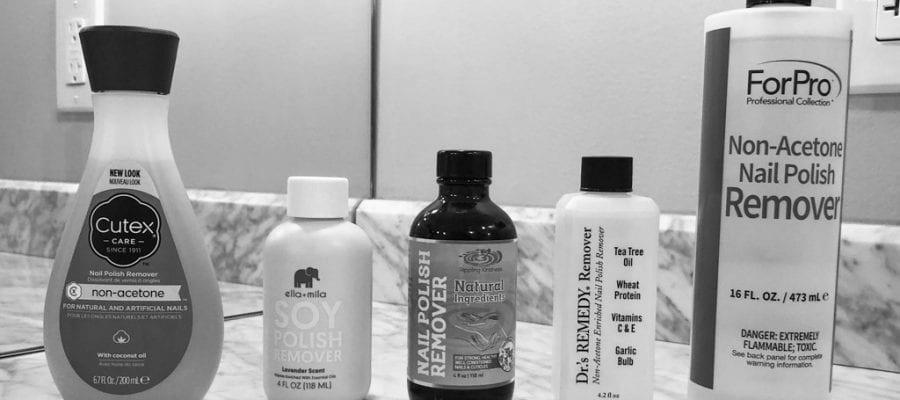 You might be wondering: How harmful are nail polish and nail varnish remover? These products contain solvents that dissolve the plastics in nail polish. Acetone and toluene are two of the most common solvents. However, other solvents, such as propylene carbonate, are not as harmful. But they don't work as quickly, and they can permanently damage certain surfaces and fabrics. Therefore, you should avoid using these products around ignition sources.
Toluene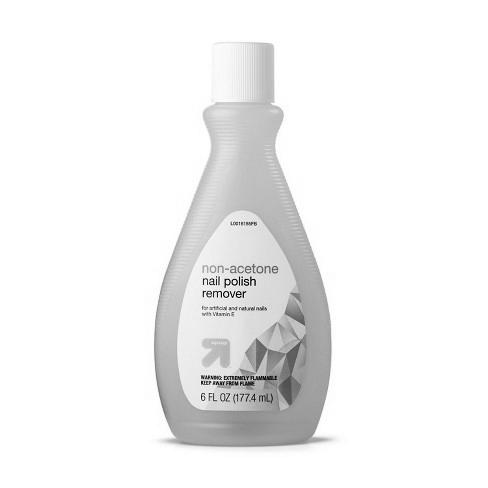 In nail polish and remover, the toxicity of toluene was an essential topic in the 1990s and eventually gained national attention as part of the California Proposition 65 lawsuit. However, the problem is not new. Nail salons began addressing the issue much earlier than the law requires and with adequate information on chemical safety. Also, there was a lack of proper ventilation in these salons.
Toluene is a toxic chemical compound in nail polish and remover that irritates the eyes, throat, and lungs. It can damage the nervous system and even cause congenital disabilities in an unborn child. While it is most commonly associated with solvent abuse, a small amount of toluene can be absorbed through the skin and is, therefore, less harmful.
While nail polish remover and removal products are every days, it is essential to note that they are not necessarily safe for pregnant women. Many nail polishes contain:
Phthalates.
.
Reproductive damage in laboratory animals.
Toluene is a carcinogen with a pungent, sweet smell, also highly toxic.
Among the more dangerous ingredients in nail polish and remover is toluene. It's a compound found in nail polish and remover that has been linked to liver damage and premature menopause. These chemicals have been linked to several health problems, including skin irritation, breathing difficulties, and even early labor and delivery. So, if you are interested in learning how to find a safe nail polish remover that's effective and doesn't contain any of these harmful ingredients, read on.
Another dangerous substance found in nail polish and remover is acetone. Although this chemical is widely used in nail polish removers, it is highly flammable and can irritate the skin, eyes, and respiratory systems. When used in high concentrations, this chemical has been linked to cancer risk but is not known to be dangerous in small amounts. A low to moderate exposure to acetone can result in feelings of tiredness, confusion, and hearing loss.
Acetone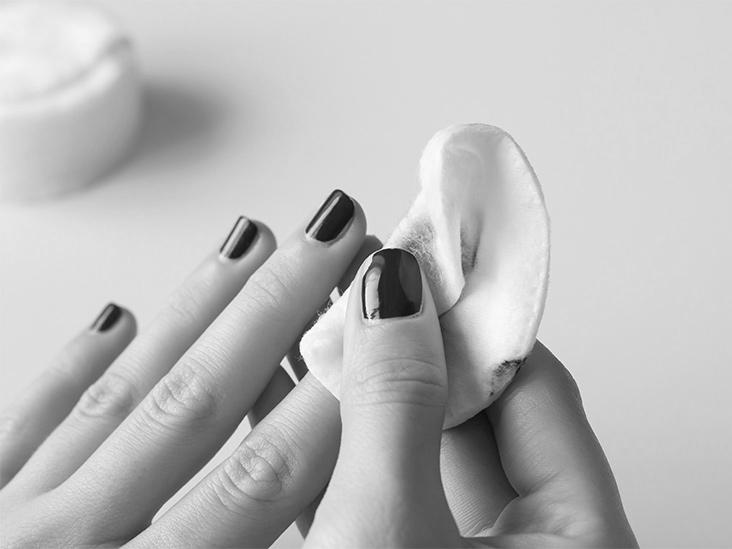 If you've ever wondered if acetone is dangerous for your nails, you should know it! This substance is highly drying to the nails and cuticles and can cause splitting, peeling, and breakage. Furthermore, acetone can irritate the skin and lead to slurred speech. If you get acetone on your skin, wash it off right away.
Acetone is the most common solvent found in nail polish removers, but it is not entirely safe for your skin. In high concentrations, acetone can damage your skin's lipid layer, making it brittle and unable to hold moisture. Acetone can cause several other health problems if used frequently, including liver and kidney damage and congenital disabilities in children. Furthermore, prolonged exposure to acetone can cause an addiction.
Acetone can enter the body through the nose, mouth, or skin. Once inside the body, it moves through the bloodstream to the organs. If abused, it can permanently damage the liver and throat. However, small amounts of acetone can be eliminated from the body naturally through the liver, which breaks down the substance into non-harmful chemicals that the body can use as energy. That is why you should avoid using acetone to remove your nails.
Take a break from weekly if you can't resist the temptation to get that perfect manicure. You can also switch to non-acetone polish removers to avoid damaging your nails. This remover won't dry out your nails as much and is gentler on the skin. As long as you follow these tips, you can enjoy beautiful and healthy nails for many years to come.
Non-acetone removers are made with an ingredient known as ethyl acetate. This substance is colorless, flammable, and fragrant and is commonly found in household products, personal care products, and paint strippers. As an organic liquid solvent, acetone dissolves paint and other substances from the nail's surface. The chemical reaction with the acetone causes the hardened polish to turn back to liquid, which is easier to wipe away.
Clean Nails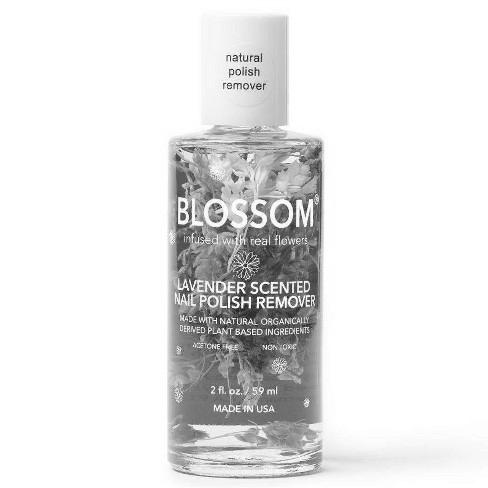 Many women are concerned about the chemicals in nail polish removers and clean their nails with acetone instead. While acetone is an essential ingredient in many nail polish removers, the chemical can also cause damage to fabric and skin. This is why it is imperative to choose a free product of acetone. It should be able to remove nail polish from most nails, but if you do not know which one to use, here are some tips to help you choose the best one.
Among the chemicals considered hazardous to the environment, acetone is one of the most widely used. It is also found in most household cleaning products, but it can negatively affect the skin, especially if the amount is high. This article will discuss acetone and its impact on the skin and its toxicity. In addition, it will highlight the signs of acetone poisoning and how to protect yourself from this harmful ingredient correctly.
To learn more about what chemicals are in nail polish, check out the Environmental Working Group's database. You can search for specific ingredients in nail polish and check if they are safe to use. You can also check if the nail polish remover you use contains TPHP. It isn't good for you if you find that it includes TPHP. It is also possible that nail polish remover has benzophenone-1, commonly found in nail polish, benzophenone-3, or oxybenzone.
Before you apply nail polish, make sure that your hands are clean. It is crucial to wash your hands thoroughly, as residue and oils may be present on your nails. Gel and acrylic nails are susceptible to acetone-based removers. If you have acrylic or gel nails, it is essential to consult with a professional manicurist before applying any nail polish. The Onyx Professional Maximum Strength Nail Polish Remover contains only acetone, which is entirely safe for all types of manicures.
A non-acetone remover is a great option. Acetone-based removers are very harsh on the skin and should only be used in a well-ventilated area. In addition, they are also much more portable, which is a boon when it comes to convenience. Most non-acetone removers can be used almost anywhere, even on the go.
Onyx Professional Maximum Strength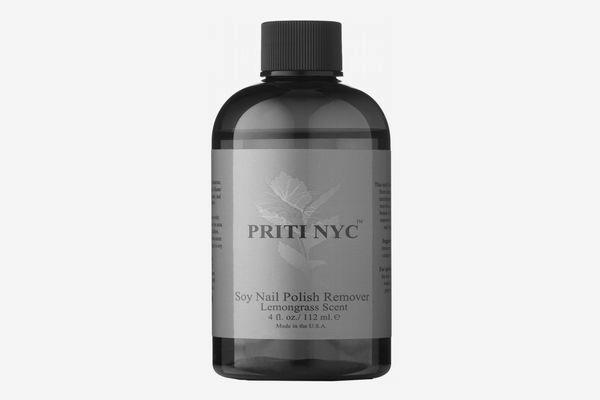 While acetone, a component of nail polish remover, is not toxic, with caution. It can quickly dry out the nail and be very harsh on the environment. Onyx Professional Maximum Strength nail polish remover contains 100 percent acetone and can effectively remove all types of polish, including dark shades of GelColor. However, the acetone contained in this brand can be harsh on the environment.
Onyx Professional Maximum Strength nail polish remover is made in the U.S.A. and is popular among women. It contains denatonium benzoate, which is 100% acetone. While most removers do not have an expiration date, it is still good to keep the container tightly closed when not in use. If the container is bloated or becomes too flammable, discard it properly.
Another famous brand of nail polish remover is Te Xu Ting, which is a highly effective chemical. The chemical is highly flammable, which is a potential risk to workers. In addition, acetone has many other harmful effects. In addition to its high toxicity level, it is also known to cause allergic reactions. Therefore, opting for a toxin-free brand is a good idea.
Fortunately, there are nontoxic alternatives available for all types of nail polish. These include Onyx Professional Maximum Strength and Karma Organic Soy Lavender Nail Polish Remover. While Karma Organic Soy Lavender Nail Polish Remover is not rated "harmful," it does contain propylene carbonate, an industrial chemical that hurts human health. In addition to the unscented formula, the Karma Organic Soy Lavender Nail Polish Remover contains soybean oil, vitamin E, and lavender essential oil.
What is the Best Nontoxic Nail Polish?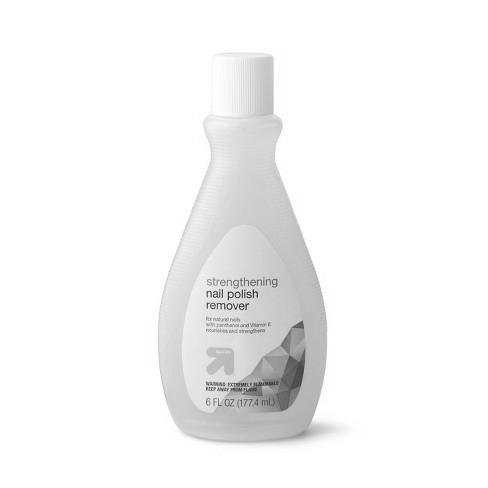 If you're concerned about the safety of nail polish and are seeking out a nontoxic alternative, you've probably thought about the ingredients you're likely to be exposed to. But which of the many nail polish brands is truly nontoxic? We'll talk about Deborah Lippmann, Sally Hansen, and 365 Lacquer. But what's so particular about these brands?
Sally Hansen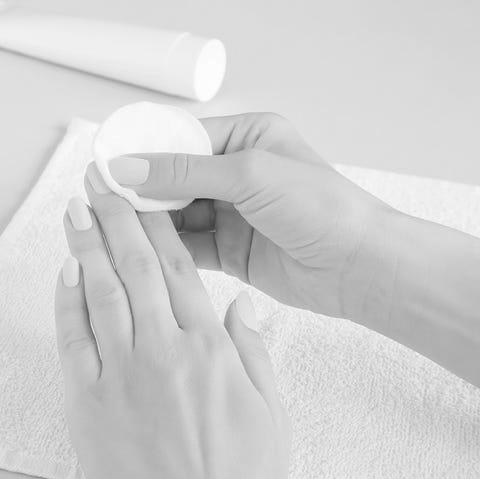 The Sally Hansen nontoxic nail paint line is perfect for vegans because it doesn't contain the "deadly trio" of phthalates, toluene, and formaldehyde. This brand offers more than 30 colors to suit every mood and nail color. It also has no animal-derived ingredients, such as sulfates, which are known to be particularly harmful to the body. Instead, it uses plant-based ingredients such as potato, wheat, corn, sugarcane, and other plant-based materials.
While several nail polish brands are transitioning to nontoxic formulas, Sally Hansen has remained a mainstay of the beauty industry for decades. The company's new nontoxic collection recognizes the changing trends and offers a broad range of products in various shades. Good Kind Pure nail polish provides a 7-day wearing time, perfect color, and a high shine.
Sally Hansen's non-toxic nail polish is free from the toxic trio and is infused with more than ten ingredients beneficial to our health. They are certified by PETA and are vegan and cruelty-free. They are also fast-drying and contain no formaldehyde resin. Its nail polish collection offers a variety of shades and is updated frequently, which is essential for those who want to keep their nails healthy and look stylish.
Most traditional nail polish brands contain toluene, a solvent that allows the ingredients in the nail polish to adhere. This chemical is harmful when inhaled in high concentrations, so the European Union has restricted its use. However, there are still some unanswered questions. Some people have questions about the long-term health effects of these chemicals. They'd rather avoid the risk altogether.
Deborah Lippmann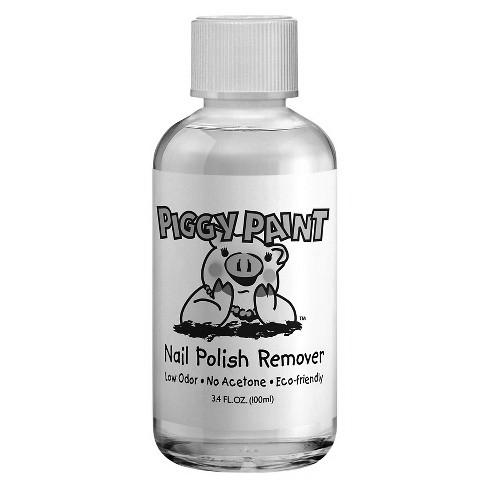 You can buy a variety of Deborah Lippmann nail polishes free of toxins, including parabens, camphor, and DBP. The brand's color palette tends to be dark and saturated, but you can also find ethereal shades like mint. Lippmann nail polishes have been a staple in the industry for over two decades, and you can bet that many of your favorite celebrities have used them on their nails!
Deborah Lippmann's nail polish is free of formaldehyde resin, toluene, DBP, and camphor. It also does not contain animal testing. It has no formaldehyde or DBP, which are known endocrine disruptors linked to thyroid irregularities.
Gel manicures can be luxurious and offer excellent shine, but they are often a more toxic alternative than your home care products. Shellac, a standard nail polish ingredient, is not vegan and is derived from the secretion of the lac beetle. Deborah Lippmann's nontoxic nail polish formula is made of natural and nourishing ingredients, so you can feel good about wearing it without the risks of DBP, formaldehyde, or toluene.
If you want to know more about the ingredients in nail polish, you can consult websites such as The Environmental Working Group or EWG. They both have databases containing information on chemical testing and assign compounds several toxicities. You can also check PubChem, a database compiled by the National Center for Biotechnology Information. These websites are also great resources for finding the best nontoxic nail polish. And more places carry it than ever.
365 Lacquer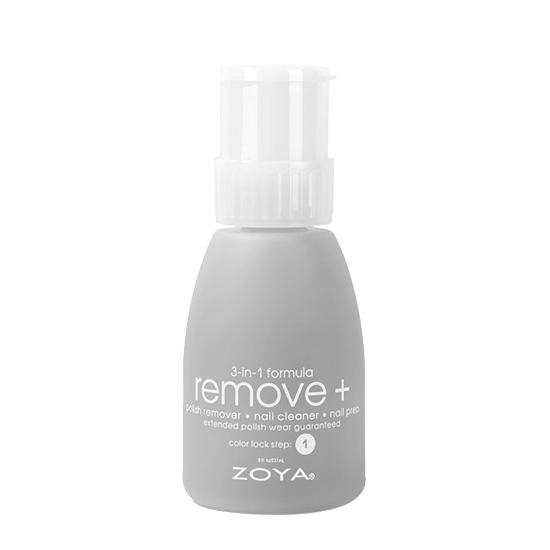 When it comes to nail polish, nontoxic is better than toxic. Many brands are made with harmful chemicals, but 365 Lacquer uses natural ingredients in their nail polish formulas. This brand is based in Massachusetts and is made in micro-batches. They offer five free recipes and promise a 60-second dry time. 365 Lacquer is available on Etsy, but if you're looking for something that's completely cruelty-free, this nail polish brand may be worth trying.
Many nail products contain toluene, an aromatic hydrocarbon commonly found in paints, varnishes, and lacquers. It's a common chemical used in gasoline and acrylic paints and found in airplane glue and rubber cement. But the worst part about this chemical is that it can cause cancer. It's so bad that it's illegal to sell nail polish containing toluene.
Nontoxic nail polish is the most crucial aspect of your beauty regimen. Nail polish formulas have improved over the years and now contain fewer harmful chemicals. You can find nail polish completely free of seven commonly used chemicals. This brand is also cruelty-free and vegan. They're also certified by PETA, making them even more eco-friendly. Aside from non-toxic ingredients, 365 Lacquer also produces nail polish that is fast-drying and comes in various colors.
365 Lacquer's nontoxic formulas offer a higher color payoff than many other nail polishes. They can last twice as long as regular nail polish as a bonus. The bottle also contains a tiny brush, making it easy to apply. Its little meeting is perfect for precision French tips. All in all, 365 Lacquer is the best nontoxic nail polish.
Bettles gel polish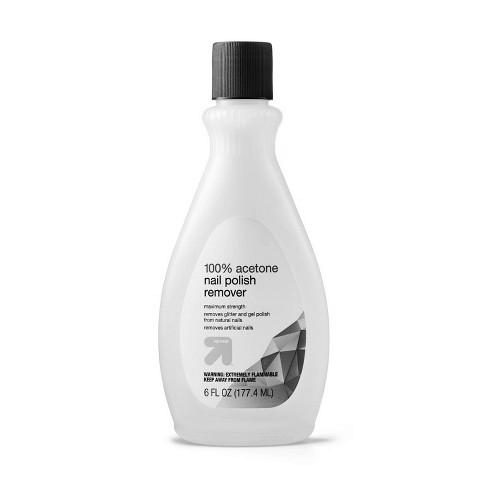 If you wonder if Bettles gel polish is the best nontoxic nail paint, look no further. This nail polish is cruelty-free and made in the U.S.A. It comes in twelve metallic shades and lasts for up to a week once applied. And it doesn't require an L.E.D. Light to dry. And the best part? It doesn't require a curing lamp at all!
The most reputable nontoxic nail polish brands have formulas free of formaldehyde, toluene, DBP, or ethyl tosylamide. They also contain no animal-derived ingredients. Moreover, they're easy to find in beauty stores and salons. What's great about these brands is that they last as long as conventional nail polish.
Compared to other gel nail polish brands, Bettles comes in an affordable five-ml bottle. However, the bottles take longer to cure. A UV lamp takes about 2 minutes to cure each color, while an L.E.D. Light takes between 1-2 minutes. For more convenience, you can buy a combo set in 20 colors. A set consists of a base coat and a matte or gel topcoat.
Bettles offers nine nail colors in a single bottle. You can choose a pale pink, a deep red, or a deep purple. These colors are all suitable for year-round wear, and the best part is that they're nontoxic and smell-free. And since they are also non-toxic, they're a perfect gift. You can easily find them online, and you'll never have to go without a new nail color again!
Nailberry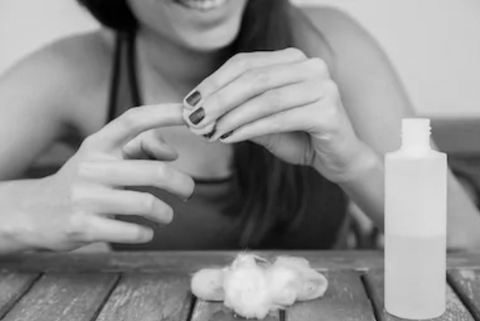 A new brand of nontoxic nail varnish has hit the market: Nailberry. This brand was founded by Sonia Hully in 2012 and began life as a luxury nail bar in London's Chelsea. It has since grown into a multi-award-winning, nontoxic powerhouse with celebrity clientele. Nailberry's 12-free, the cruelty-free, vegan formula delivers high-impact color and long-lasting wear. The L'Oxygene line is made from innovative materials that allow water vapor and air to pass through the nail.
The company is a small start-up that has already won several awards for its nontoxic nail polish. It has recently become the most popular brand of nontoxic nail polish worldwide. Its formulation uses proprietary technology to deliver a long-lasting finish without damaging the nails. Since then, Nailberry has expanded to include many new shades and supplementary products. Its formula is so good that it has won several awards, including the Beauty Shortlist Awards and the Natural Health International Beauty Awards.
Another company that offers nontoxic nail polish is Zoya. This brand's 8-free formula offers a high-shine finish and even coverage in one coat. It glides over the nails like butter and stays on for seven days. The company also says that Nailberry is the best nontoxic nail polish. The company has won numerous awards for its eco-friendly formulation, and many beauty editors recommend it.
The best nontoxic nail polish has minimal ingredients and is widely available.