Is Nail Extension Harmful For the Nails?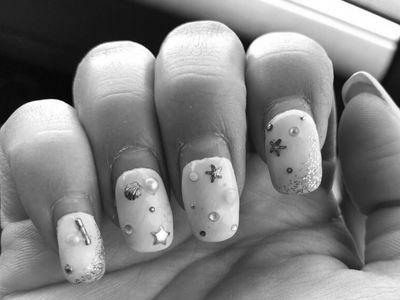 Acrylic and Gel nail extensions are the two most popular types of extensions. Fiberglass nail extensions are more robust and more durable than silk. MMA acrylic does not soak off in acetone and is cured with UV light. These are the safer choices for sensitive nails. Fiberglass nails are more complex than silk and are usually stronger than acrylic extensions. The UV light also helps to harden the extensions and limit the flexibility of the nail.
Gel nail extensions are safer for sensitive nails.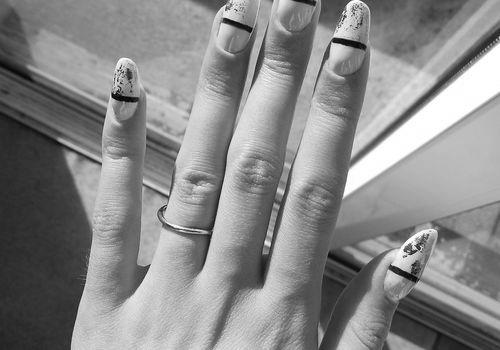 Although they may seem like the same thing, gel nail extensions are much safer for sensitive hands. Like acrylics, gel nail extensions are applied by applying a thin gel layer to the nails. The gel then dries under an LED light. Then, the manicurist can paint on a color or design of your choice. Gel nail extensions will last up to three weeks and are much safer for your nails.
Since gel nail extensions do not contain strong chemicals or give off fumes, they are safer for sensitive fingers and toes. Additionally, they are lighter than acrylics and tend to last longer. Although gel nails are more expensive than acrylics, they are much safer for sensitive hands. Because gel nail extensions use UV or LED light to harden the gel, they require a special UV or LED lamp, making them safer to handle.
One major drawback of acrylic nails is the primer required for the application. Too much primer can damage the nail bed and cause skin irritation. Many people with sensitive skin choose gel nails instead. Gel nails are easier to remove. Some women prefer acrylic nails for various reasons. Others choose gel nails for work in the water or other activities. Regardless of the type, gel nails are easier to remove than acrylic nails. When selecting between gel and acrylic nails, it is essential to remember that you should always protect your nails from the sun.
If done correctly, gel nail extensions can last three to four weeks. Quality products will help extend wear time to up to five weeks. Gel nails are also safer for sensitive nails, so it's essential to visit a professional who has experience in applying for these extensions. You'll need to get your nails filed and pushed back before using. Also, a nail tech will need to trim off dead cuticles before applying the gel.
Fiberglass nail extensions are stronger than silk.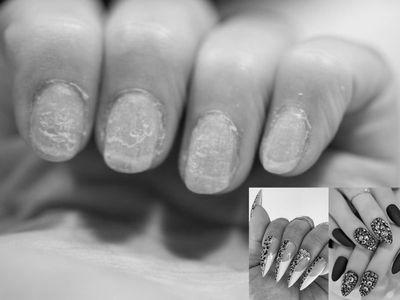 Although acrylic and gel nail extensions can last longer, fiberglass nails can be damaged. These synthetic materials are softer and more prone to breaking. They can also be trimmed to the nail bed tip of the fingernail and secured with glue or resin. However, they don't last as long as acrylics. However, if you're looking for a durable and long-lasting solution, fiberglass nails may be better.
Fiberglass nail extensions cost the most and are applied in several layers. The application process may take several hours for both hands. The mesh used to attach the fiberglass is also quite expensive. Fiberglass nail extensions are not as durable as acrylic nails and are not recommended for people who bite their nails or work in professions that require frequent hand washing. Exposure to water may cause the nails to crack or lift, so be aware of this before opting.
While silk nail extensions are more durable, fiberglass nail extensions require professional care and are more expensive. You must visit a nail salon for maintenance every two to three weeks to keep your nails looking their best. Ideally, you should visit your nail salon every two to three weeks to maintain your new nails. Poor hygiene and care can cause bacterial and fungal infections. You should also avoid using the acrylic version of the nail product if you have broken nails.
Unlike silk nail extensions, fiberglass nail extensions require a professional touch-up every two weeks. Because they are so delicate, you should take extra care of them. Unless you know exactly what you're doing, you could risk a fungal or bacterial infection. The fiberglass nail extensions can also curl over time due to the growth of your natural nail underneath. Consequently, you should use cuticle oil daily after having them installed.
MMA acrylic is not soaked off with acetone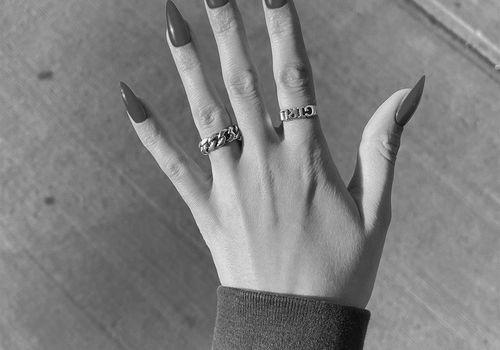 MMA is not a good choice for nail services. It's a dangerous chemical, and while it doesn't cause cancer when soaked off with acetone, it's also hard to file and mold. It can also cause dents in the natural nail plate and even permanent nail loss. If you consider getting acrylic nails, make sure that you go to an experienced nail salon with a clean working area.
If you choose MMA acrylic, you'll need to use a nail polish remover that is gentle enough not to damage the nails. This will be difficult if you walk around with a nail extension that's too fragile. Acetone will also take up to two hours to remove MMA acrylic, and you'll need an electric drill to remove it safely. If you're planning on getting acrylic nails, you should do so only after researching the salon and finding out what their removal process involves.
MMA acrylic is also not safe for the skin. Some nail technicians prefer to use a product with an MMA content because it's not as toxic when in its liquid form. Nevertheless, this acrylic product will take longer to soak off and leave your nails sticky and insoluble. In fact, it's a better idea to use an acrylic soak-off solution than acetone because the acetone will only burn your fingers and make the acrylic harder to remove.
The MMA monomer was first used in the dental industry. It's been around since the fifties and is widely used in the beauty industry. It won't eat away at the nail plate and is unlikely to cause any allergic reactions. You can distinguish between MMA and EMA acrylic by soaking it off with acetone. If you can tell by the shine of the acrylic, you probably have MMA.
Hard gel is cured with UV light.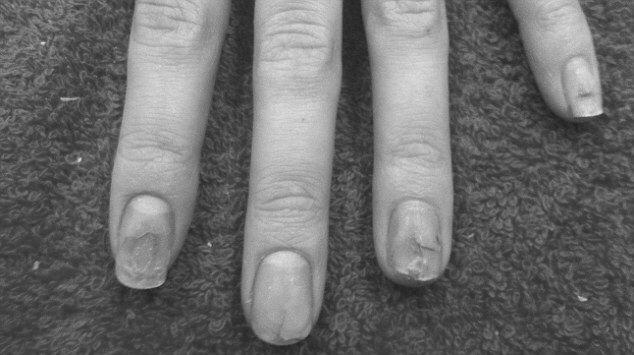 The advantages of UV hard gel are numerous. Its shiny topcoat will never fade, and it is hypoallergenic, making it a healthy choice for clients and nail technicians alike. Also, unlike acrylic, UV hard gel requires less filling and offers better adhesion when using acid-free bonding. UV hard gel nails are semi-permanent, lasting up to a year with regular fill-ins.
A hard gel nail will not dry until it has been cured with UV light. Once fixed, the hard gel will be in a solid-state. However, before you opt for a UV-curing procedure, understand how the process works. There are several types of UV-cured gel nails, and you need to know the pros and cons of each to ensure the best possible result. This can be a frustrating task, so it is vital to choose your product carefully and follow the instructions of your salon.
UV-cure hard gel is the most vital type. It is resistant to everyday wear and acts as a protective barrier for natural nails. Applying hard gel is straightforward; simply drop a 'bead' of gel onto the nail's surface. Work it outwards with a brush. UV-curing hard gel requires 30 to 120 seconds of exposure to the light source. This allows for a solid and lasting gel.
Before investing in a UV-curing lamp, it is essential to know how much UV light the nail gel needs to cure. UV light comes in many wavelengths, with most gels fixing best in 340 to 380 nanometers. Each lamp varies in wattage and can affect how fast the gel will cure. Also, if you use the wrong light, you'll end up with a solid piece of plastic.
MMA acrylic has a strong odor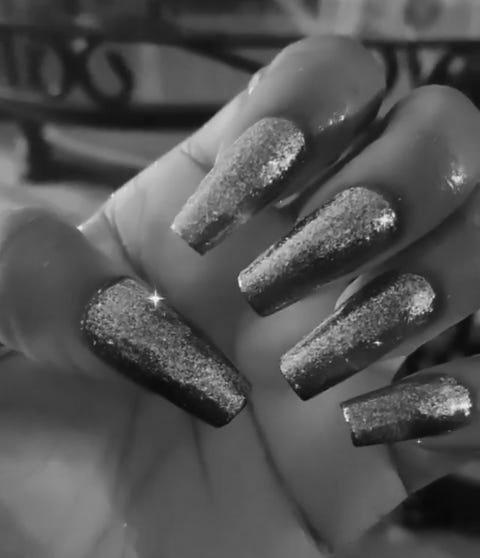 MMA is one of the most commonly used acrylic nail polishes in Australia. However, it has some potential downsides. It is an irritant and can lead to allergic reactions. Repeated exposure can cause open sores and blisters. Inhalation of MMA fumes can cause serious health problems, especially for people who are allergic to chemicals. Although not banned in Australia, the Department of Health strongly recommends against its use in nail salons. While MMA has no specific regulations, it is often listed as an active ingredient on the product label. Another major downside is the pungent odor of MMA, which is unlike any other acrylic liquid.
MMA acrylic is toxic and is not suitable for use in dental prosthetics. It can cause nail damage and contact dermatitis. Additionally, it can lead to permanent nail loss. However, despite the risks, MMA acrylic is still widely used in low-income nail salons and suppliers. It is highly recommended that you stay away from acrylic nail polish as it can damage the nail bed and turn it yellow.
MMA acrylic has a robust oleic odor and is unsuitable for natural nail manicures. MMA is also brutal to file and mold, making it dangerous for the nail technician. It also creates a lot of dust when the nail tech goes after it with a drill. As a result, MMA acrylic has an unpleasant odor for the nails and is difficult to remove after a few days.
Although it is approved by the Food and Drug Administration (FDA), MMA is still commonly used in the nail industry, and the odor remains even after the cured product has been removed. Another issue with MMA acrylic was the complex filing process and the fact that MMA doesn't soak up acrylic solvents, which results in cloudy or milky-looking nails.
How Long Does Nail Polish Stay on For? 3 Tips to Prolong the Life of Your Nail Polish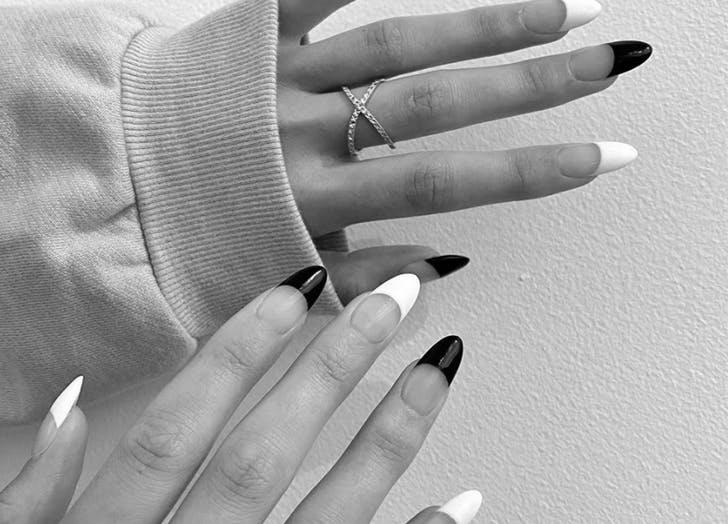 If you have ever wondered how long nail polish stays on, you're not alone. People ask the most popular question about nail polish: "How long does it stay on?" Gel nail polish can last up to a week! Here are some tips to help make your nail polish last longer! Read on to discover more. Listed below are 3 ways to make your nail polish last longer! Listed below are 3 methods that will help you prolong the life of your polish.
Gel nail polish lasts up to a week.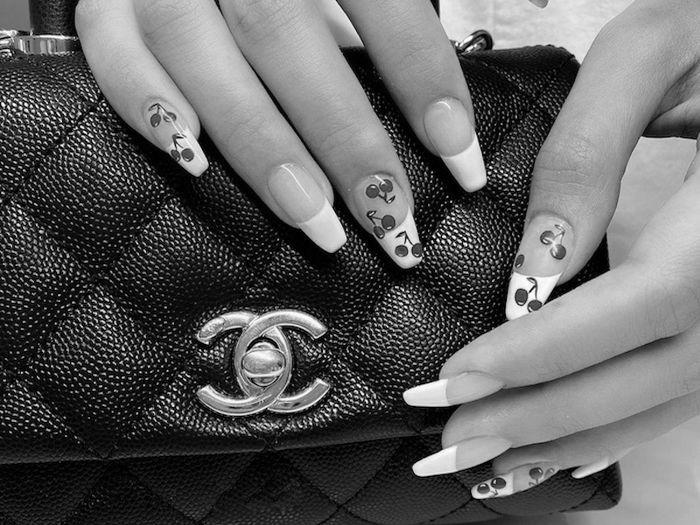 For beauty-conscious individuals, having a fresh pair of nails is a treat. Apart from choosing the perfect shade, you will also be treated to some pampering. However, the process is painful, and it doesn't last as long as gel nail polish. Here's what you need to know about this treatment. The following article can learn more about its benefits and downsides.
First, you should soak a cotton ball in acetone. After this, put it on your nails, and secure it with tin foil. Leave this for at least ten minutes. By then, you will notice that the edges of the gel polish start lifting naturally. However, you should not try this treatment every day. If you don't want to go through all the trouble, you can get a professional to remove the polish.
A gel manicure can cause skin cancer and premature aging, so you need to take extra precautions. Applying broad-spectrum sunscreen and wearing dark, opaque gloves is essential to avoid UV rays' skin damage. And, never pick your nail polish off by hand! Instead, pay attention to the instructions to ensure that the nail polish is removed correctly. Moreover, choose a curing light based on your needs and the type of gel nail polish you plan to apply. LED or UV curing are both safe and effective.
It is essential to remember that gel nail polish only lasts a week when properly cared for. If you decide to remove your gel nail polish on the second day, you're doing your nails more harm than good. Healthy nails grow one millimeter a week. However, peeling them off in the second week will take up to three months for your nails to grow back to their natural health.
Another advantage of gel nail polish is that it doesn't chip as quickly as a classic mani. However, it can still chip after just a few days. Therefore, you need to wear rubber gloves during this time. You should also avoid going back and forth while wearing your gel nails. You should also avoid prolonged time in hot water. As a result, removing gel nail polish is not as easy as you might think.
Another benefit of this nail polish is that it lasts longer than traditional polish and acrylics. Nevertheless, there are some downsides as well. You should learn more about gel polish and tips on making it last longer. Before applying the gel, you should always prepare each hand to avoid mistakes and hassles. If you have difficulty qualifying a hand, focus on 1 hand at a time. By doing so, you will make sure that every nail is well prepared for the new color.
Quick-drying nail polish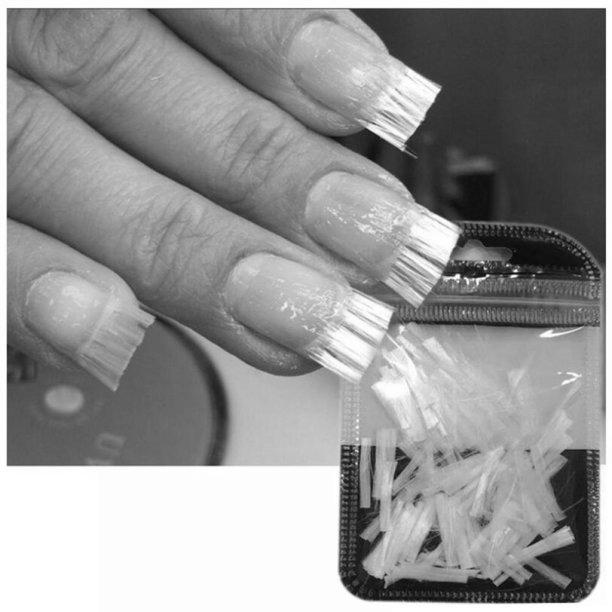 One of the easiest ways to make your nails look good for longer is to use quick-drying nail polish. These topcoats are just as cheap as regular polish, and many of them promise to add sheen and protect your nails from chipping in a matter of minutes. But are these products worth the price? Here's an insider's look at the ingredients of quick-drying polish.
Nails Inc. makes quick-drying nail polish with calcium-rich hexanal and magnesium to strengthen your nails. This formula also leaves your nails with a glossy, opaque finish. This fast-drying nail polish is perfect for anyone who's on the go and needs to get a manicure in a hurry. Its fast-drying formula gives it an excellent finish and is ideal for any occasion.
Try plugging in a hairdryer in a relaxed setting to speed up the drying process. The airflow should hit your nails for a few seconds at a time. Then, paint the other hand. Remember to use a relaxed setting when using a hairdryer, as hot air can cause bubbles in the polish. It's essential to remember that a hot hairdryer can cause your nails to blister, and it's better to use a relaxed setting.
Quick-drying nail polish uses science to make it faster and easier to apply. Its solvent content is higher than regular nail polish, reducing drying time significantly. The added solvent helps your nail polish last for a long time. You can also use a quick-drying topcoat to protect your manicure and minimize the time it takes to complete your manicure. However, if you are a very busy person, quick-drying nail polish won't be enough.
If you have long nails, consider buying fast-drying nail polish. There are several options for you, from nail polish with a matte finish to polish with shimmer. It's essential to find a fast-drying nail polish that's vegan and contains no harmful chemicals. Also, look for brands that contain no odor or chemicals. It will last longer and look better than your traditional nail polish.
Fast-drying nail polish doesn't require a separate topcoat. Solvent-based nail polish will dry in under five minutes. If you need to change your nail polish color in a hurry, you can simply add a quick-drying top coat to it. A quick-drying top coat will keep your nails looking good even if they're days old. The formula in this product has avocado and hemp seed oil, which help accelerate the drying time.
The benefits of long-lasting nail polish are several. The first is that it looks and feels like a gel manicure. The second is that it comes with a precision brush, which allows even the most inexperienced DIY manicurists to create a flawless application. Lastly, this formula is shiny and easy to apply, so you don't need a topcoat. If you prefer a top coat, you can add one before going to bed.
Store it properly to make it last longer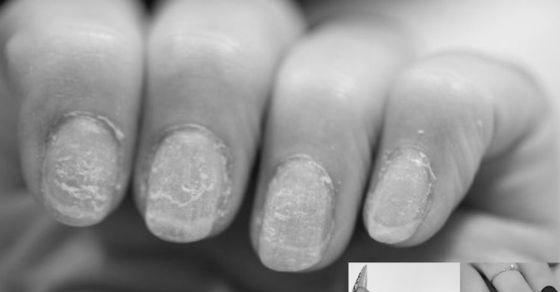 In case you've never had to deal with fading nails, there are some simple tips you can use to make your manicure and pedicure look great all year round. The first tip to help your polish last longer is to avoid soaking your hands in acetone solutions or rubbing them with a hand sanitizer. These products can dry out your hands, causing chipping and peeling.
Another way to make your nail polish last longer is to store it in a dark, cool place. It should also be kept away from heat and humidity, damaging your polish. If you keep it in a dark, cool area, you can expect it to last more than 24 months. However, if you don't plan to wear your manicure every day, you can throw it away after 2 years.
The most essential tip to make your nail polish last longer is to store it in a cool, dry place. Try putting it in a designated makeup bag to prevent dust and moisture. Avoid placing your nail polish in the refrigerator because it can get too cold or humid, and the humidity will make it thick. Keep it out of direct sunlight and away from any other potential sparks. You can also use nail thinner to thin, thickened polish.
Another essential tip for extending the life of your nail polish is to never keep it in the refrigerator. Nail polish will lose its color and consistency if exposed to sunlight. A fridge can help keep your nail polish at the right temperature. A cooler will also keep the nail polish in good shape, which is excellent for preventing damage from UV light. It also slows down the natural discoloration of the nail polish.
One of the most essential tips for making your nail polish last is to avoid storing it in the bathroom. The humidity in bathrooms is constantly changing, which can negatively affect your polish's consistency. It's also essential to keep your nail polish bottles upright to prevent unwanted leaks.
Another critical titsto prolong nail polish's life is to keep them upright. You'll want to avoid putting the bottle upside down, which can cause the nail polish to dry out. You should also use hot water to open stubborn caps. When changing colors, don't forget to tighten the lid, as the screw will become clogged with crusty polish and affect the seal. In this way, your nail polish will stay fresh and beautiful for longer.