Can Nail Polish Remover Remove Gel Nails?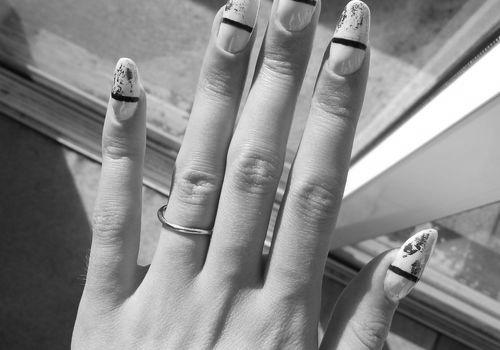 You need to know about gel nails because they're tough to remove with nail polish remover. Although many nail salons use acetone to remove gel polish, the solution can leave your skin feeling dry and irritated. Therefore, if you're prone to dryness, use a moisturizer to prevent irritation. While acetone remains the most common method of removing gel nails, you still have other options if you're prone to irritation.
Body heat helps remove gel nail polish.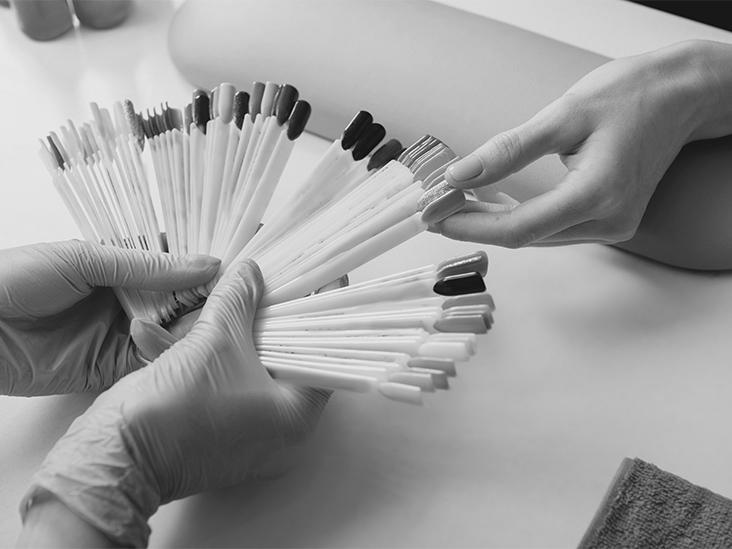 There are many ways to remove gel nail paint, but the easiest is to keep your nails short. This is because the gel is more difficult to withdraw from the free edge of your nail fingertip. Using body heat to help remove gel will make the process faster and easier. This article will show you the best method for removing the gel from your nails. Keep reading to learn more about eliminating gel nail paint and keeping your nails healthy!
After you've soaked your hands in acetone, the process begins. The most important part of this step is waiting patiently for about 10 minutes. It will help loosen the layers of nail polish, so it's essential to take your time. Soon recommends wrapping your hands in a hot towel to help speed up the process. The warm towel will help soften the gel polish. You'll notice a significant difference in the removal process after just a few minutes.
If acetone is not available at your local pharmacy, there are other alternatives. You can try applying olive oil to your nails. It will help soften them to prepare for the next polish application. Another great alternative to acetone is hand sanitizer. These products will help remove gel nail polish without damaging the natural nail underneath. If you don't want to use acetone, you can try using nail-friendly ingredients such as a solution found at the drugstore.
To remove gel nail polish without damaging your hands, you can try using an orange stick. You can also wrap a cotton pad with a piece of aluminum foil and wrap it around the tip. After that, you can gently rub the nail polish off. Repeat this process on each nail and wait for about 10 minutes. Alternatively, you can use an orangewood stick to scrape off the gel nail polish. It works wonders!
Cuticle oil and hand lotion are essential tools for any manicure kit.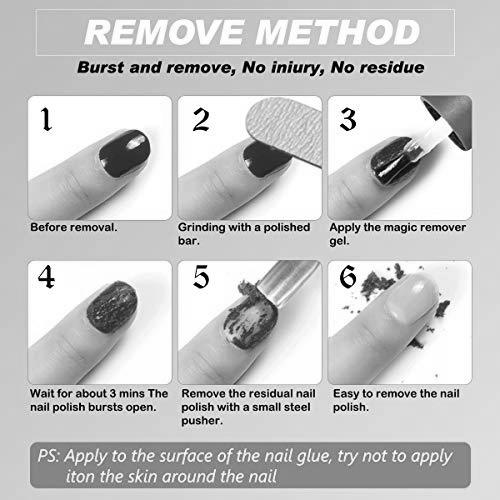 Both hand lotion and cuticle oil have several benefits. They help reduce dryness and strengthen the nails, while hand cream moisturizes the skin. Hand cream is more hydrating than cuticle oil, which helps moisturize the hands after a manicure. A hand lotion containing vitamin E is beneficial, as it protects the hands from sun damage. Creams should be applied before bedtime and are particularly effective against dry skin.
Among the most common hand lotions available, the Cuticle Oil by OPI is a lightweight oil with an absorbing power. It contains nutrient-rich oils and peppermint and spearmint extracts, which strengthen nails and encourage growth. It comes in a convenient pen applicator for easy application. Both products help moisturize the hands and nails, and they both feel great on the skin.
When choosing the right-hand lotion and cuticle oil, choose one that works best for your needs. The latter is more convenient than the former to carry both in your purse or car. Choose one that's easy to apply and doesn't require much space. Then, choose one that's easy to use and won't make your fingers itch or flake.
The first two are essential tools for nail health and nail growth. These products promote healthy nail growth and prevent infections. They also protect against bacterial infections. They are a must-have for any manicure kit! Cuticle oil works by penetrating the nail matrix and locking moisture into the nail plate. Cuticle oil is made from natural vegetable oils that nourish the nails. It also contains citric acid and a variety of vitamins and minerals.
Premade kits remove gel nail polish.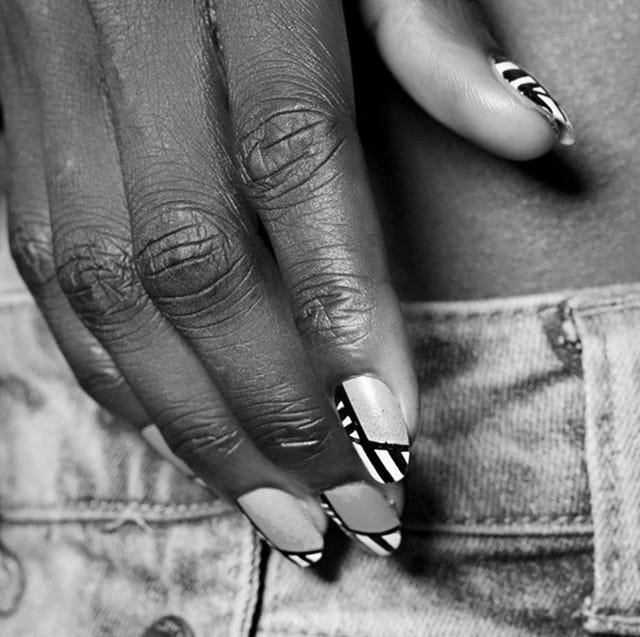 To remove gel nail polish, use premade kits that contain acetone and cotton pads. These include plastic clips and pre-cut foil that hold the soaked places against the nail. If you don't have any of these items, you can substitute a favorite face oil. You can find a kit that suits your needs at your local drugstore or order online. But be sure to check the directions thoroughly before using any product.
There are many gel nail care kits on the market. Premade kits often have everything you need to perform an at-home gel manicure. A mini kit is ideal for travel and at-home use. Many of these kits come with a mini nail file, cuticle stick, nail polish remover pads, and a portable LED lamp for drying one nail at a time. It is an excellent option if you're short on time.
Most nail polish removers contain acetone, which can break down gel paint in just a few minutes. A nail polish remover kit with aluminum foil clips is an excellent option for removing gel nail polish. Multiple times – you can even use them for acrylic nails! Just remember to wear gloves and avoid getting soaked, as they may smell. These kits do not work for more extensive toes.
When removing gel nail polish using premade kits, it's essential to be patient. While different formulas require different waiting times, 15 minutes is usually enough to remove the polish. Once you're finished, peel off the wrap, and your nails should be clean in no time! If you have weak hands, you might need to ask someone to help you do the process. A foil wrap saves time and comes with an absorbent pad.
IBX nail polish remover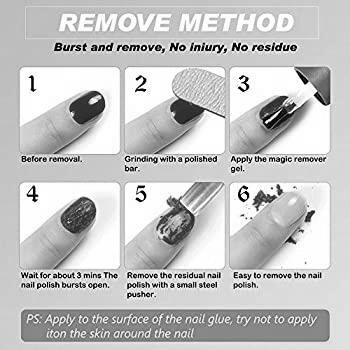 IBX nail polish remover will not only remove the gel from your nails but also strengthen them, leaving your nails feeling flexible and healthy. This product penetrates deep into the nail plate and repairs damage from the gel polish removal process. It is also free of formaldehyde and leaves your natural nails healthy and flexible. You don't need to use any special nail polish remover after applying IBX.
After applying IBX, wait for at least five minutes. Heat makes the remover runnier, allowing it to sink deeper into the gaps between your nails. A blotting step is probably necessary to remove excess product, which can block UV light from penetrating the nail. Then, apply a layer of clear nail polish to your nails and dry them thoroughly. The IBX remover will remove gel nails altogether.
If you're worried about removing gel nails, IBX nail polish remover will remove them safely and effectively. You can use regular nail polish to strengthen and repair your nails. IBX will last for up to three weeks, but it's best to have the treatment at least once a month, as it will keep your nails more robust and less prone to breakage. Then, you can go for a regular manicure.
Once you're finished applying your IBX nail polish remover, you'll want to make sure that you soak the cotton balls before you start using them. It will help keep the cotton balls moist to prevent them from drying out. If you're worried about soaking your nails in acetone, you can always buy nail polish remover formulated for this purpose.
The nail file removes gel nails.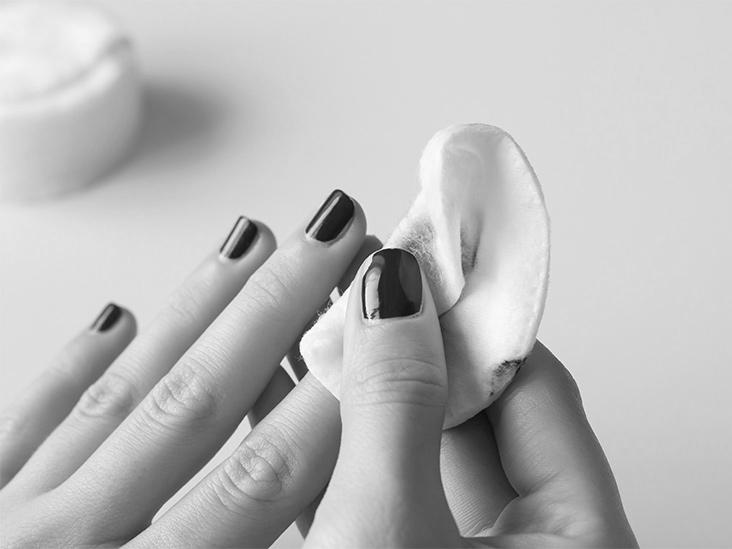 It would help if you never tried to remove gel nails using your regular nail polish remover. You might pull away layers of the natural nail and damage your extensions if you do. If you want to remove gel nails without damaging your natural nails, you should use a nail file. It will help you can 80% of the gel nail without damaging your natural nails. The most effective way to file off gel nails is to use an electric nail file. You can use a manual nail file, but an electric nail file works just as well.
You should first soak your nails in acetone for about 20 minutes to start the removal process. It will help break the seal between the gel and the nail bed. It will also soften the gel. However, you should remember that soaking your nails in acetone can damage the natural nail bed, so you shouldn't try this method unless you have plenty of money to spend on acetone. Another solution is soaking your nails in a dish soap and salt mixture. This method will soften the gel polish and add hydration to your nails.
A nail file is also a handy tool to use when removing gel nails at home. This method does not cause damage to your nails, but it does take some patience and time, and it will keep them in pristine condition. You should always follow the instructions of a nail expert when removing gel nails so that you don't damage your nails. Make sure that you have a well-ventilated area and use a nail file.
Is Nail Polish Bad For Your Health?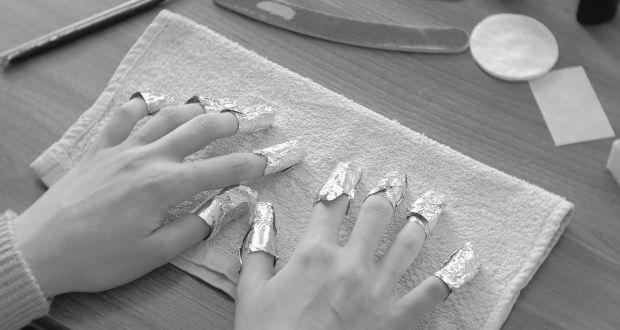 Are you wondering if your favorite polish is terrible for your health? Here are some things to consider. Do you need to avoid nail polishes that contain Formaldehyde or Toluene? Or are you better off finding a safe one? Listed below are several ingredients to stay away from. Make sure to check out the ingredients list before you purchase them. If you're unsure, use the Environmental Working Group's database to find out.
Toluene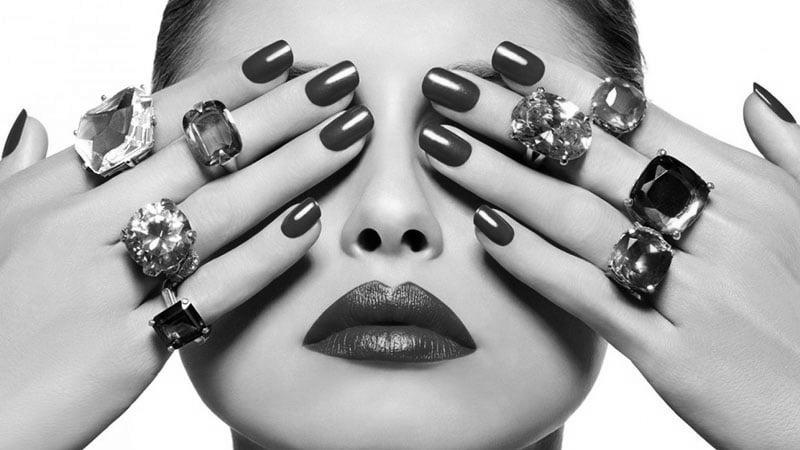 It's no secret that toluene is an ingredient in most nail products. In addition to its role in suspending nail color, it also provides a smooth finish on your nails. This solvent, however, is harmful to your health for several reasons. Toluene is also a known carcinogen, and studies have shown that exposure to it can cause cancer. In addition to irritating the skin, toluene can also irritate the nose and throat.
Toluene has been linked to cancer and can affect the brain and reproductive system. It also damages the skin and may cause allergic reactions. The chemical is also associated with memory loss and impaired hearing. It's also suspected of contributing to the development of antibiotic resistance. Nail polish often contains phthalates, a group of chemicals used to prevent nail polish from cracking. Phthalates disrupt the endocrine system and may cause congenital disabilities. Human studies confirm this link. Phthalates are used widely in consumer and professional nail polishes and are banned in some countries.
Fortunately, the European Union has enacted regulations against toluene in personal care products. It has led to a new generation of polishes that promise toluene-free performance. New rules regarding salon ventilation are also taking effect in California. Ultimately, this will save you money, time, and health. But there is still no guarantee that toluene in nail polish is not bad for you.
Formaldehyde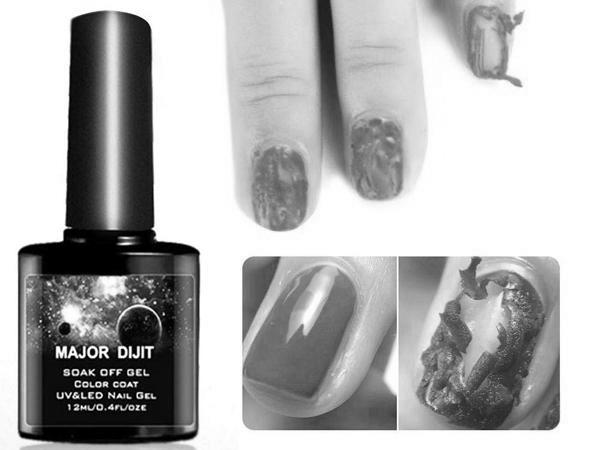 If you're thinking of buying a new nail polish bottle, you should think twice. There is a good chance that you're exposed to formaldehyde. This chemical is harmful to human health. Long-term exposure can lead to lung cancer and heart rate and blood pressure changes. High levels of toluene in the workplace can cause fetal defects and slow growth. It may also increase the risk of miscarriage in pregnant women.
Even though occasional use of nail polish shouldn't be dangerous, prolonged exposure to these fumes can lead to long-term health problems. Stay away from these fumes for pregnant women and other people with respiratory issues. If you can avoid the fumes, try painting your nails outdoors. The exhaust from nail polish can cause problems for pregnant women, so it's best to paint your nails in a well-ventilated space.
Although the U.S. Food & Drug Administration regulates most nail products, many still contain harmful levels of formaldehyde. The FDA recognizes that nail polish containing less than 5% formaldehyde is not toxic when applied to the skin. However, this is not the case for more than 5% formaldehyde products. It is still essential to be aware of the ingredients in nail products, as they can cause serious health problems.
Dibutyl phthalate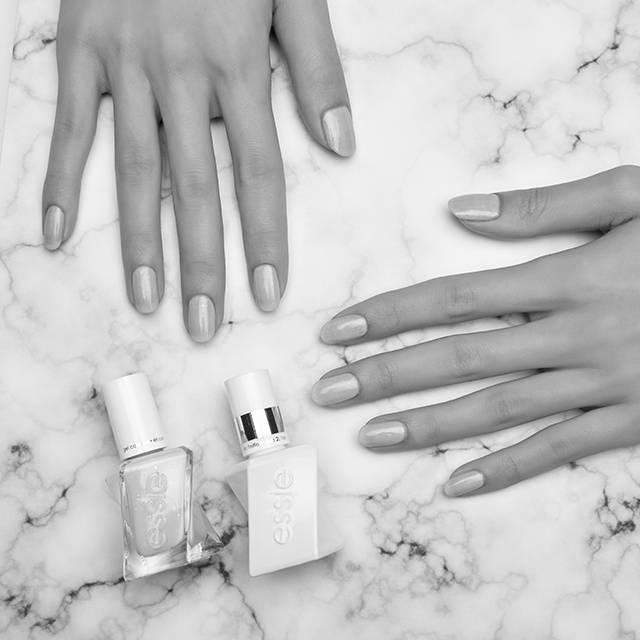 You've probably noticed that your nail polish contains a common plasticizer called Dibutyl Phthalate. This chemical makes the product flexible and less likely to crack.
Despite the widespread use of nail polish, toxic chemicals in nail products are a significant concern for consumers and the general public. In 2006, public health advocates began protesting the use of nail polish that contained the toxic trio of formaldehyde, toluene, and dibutyl phthalate. While the toxic trio doesn't affect everyone the same way, they all cause similar health effects, including eye irritation, nose irritation, and nausea.
According to research published by the Center for Science in the Public Interest, many companies have already eliminated DBP from their products. Those still using the chemical have been investigated by the California Department of Toxic Substances Control. The European Union and the United States Food and Drug Administration have not yet taken similar regulatory action. However, advocates for safe cosmetics, such as Janet Nudelman, are concerned that through the skin.
Thankfully, there are many other ways to reduce exposure to these toxins. To reduce your risk, take a break between painting your nails and keeping your cuticles moisturized to help reduce the overall toxin burden. A free email masterclass will show you how to make simple swaps in everyday household products and cosmetics. Once you've eliminated these toxins from your life, you'll have a beautiful set of nails that won't cause any harm.
Mined mica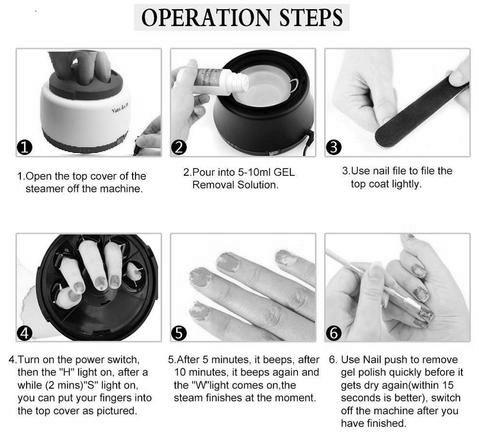 Did you know that mined mica is terrible for your health? The paper revealed that mica is mined in the state of Jharkhand in India, where child labor and extreme poverty are rampant. Mica is often bought from intermediaries who mix it with their products, making the process even more difficult.
In the makeup industry, mica is a mineral with iridescent properties. Some cosmetic brands use powdered white mica in toothpaste because of its shimmering properties. Although this mineral is not toxic, it is still harmful to your health, as it is a by-product of the sheet mica mining industry. It comes in 37 different groups, including biotite, muscovite, and phlogopite.
It's not only bad for your health – the mining of mica is unethical. Children who work in illegal mines face severe injury and health hazards. The children do not have the proper safety gear, and their age doesn't matter – they could become the next tragedy in the history of human civilization. So, why use a toxic nail polish that can cause serious health issues? There's another way to avoid this problem: research your favorite brands. Look for brands with a transparent stance on mica. If you don't want to do that, try Lush.
Acetone-based nail polish remover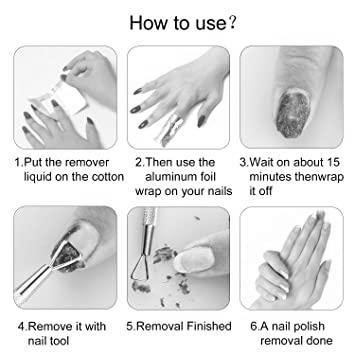 The most commonly used nail polish remover contains acetone. It works very well to dissolve nail polish, but it will also dry your nails and skin. You will need to scrub harder to remove it with non-acetone products. Additionally, acetone remover will require you to moisturize your skin after using it. Whether you want a striped manicure or a mermaid-inspired ring, there is a remover for you.
Whether or not acetone-based nail polish remover is terrible is a debate almost as heated as the health effects of coffee. But there is good news: acetone vapors do not exceed the level that can cause health problems at salons. In addition, scientists say acetone has warning properties. As long as you use it properly, you will be able to identify when it is too strong to remove nail polish and stay away from it.
Acetone is an organic solvent that can dissolve tough stains and dirt. Unlike water, for other purposes, including sanitizing razor blades and buffing leather shoes. Acetone is found naturally in many places, including bonfires, tobacco smoke, and car exhaust. The liver produces acetone while in ketosis, which has become popular as a way to lose weight.
TPHP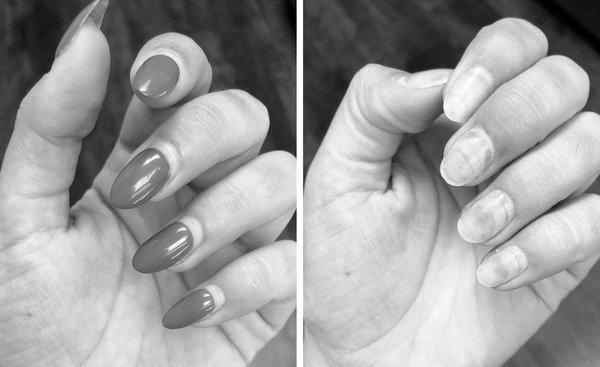 Did you know that nail polish has toxins? Some of its ingredients are known to be toxic, including formaldehyde, which is commonly used in taxidermy and nail polish. Exposure to formaldehyde can cause throat irritation, lung irritation, skin rashes, and cancer. Other toxins present in nail polish include nitrocellulose, the same chemical used in explosives. And, to make matters worse, some nail polish removers contain acetone, which is highly eyeing and irritating.
A recent study conducted by researchers from Duke University found that nine out of 10 nail polishes tested positive for TPHP, a suspected endocrine disruptor. In the urine of 26 women, its level increased after. The study further concluded that exposure to TPHP can cause reproductive and developmental problems in both humans and animals. Nevertheless, the EWG recommends that consumers stop wearing nail polish containing TPHP until more research has been done on the topic.
Depending on the brand, some nail polish ingredients are known carcinogens. The toxic trio of formaldehyde and toluene, commonly used in nail polish, is also linked to cancer. Formaldehyde is also known to cause contact dermatitis. And some research indicates that some of these chemicals can leak into your body. Toluene, in particular, may increase your risk of obesity and thyroid disorders.