How Often Should You Get a New Set of Gel Nails?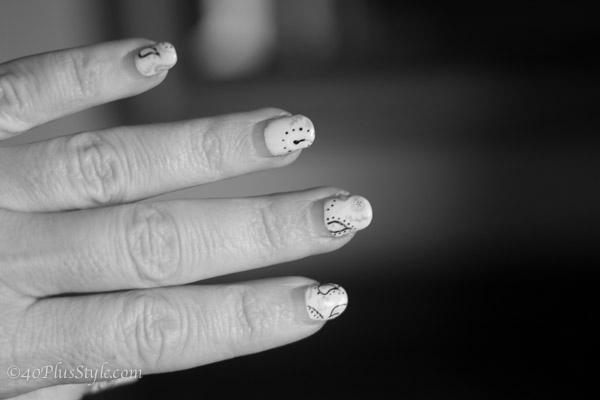 How often should you get a new set? If you are satisfied with your current gel manicure, you can go for two to three weeks between fills. In the beginning, you should go for two-week intervals and eventually increase this time frame to three to four weeks. You should schedule a fill appointment before your nails show signs of distress. Ask your nail salon to dictate a schedule for you and follow it. Longer fill times will save you time at the salon and cost you less money over a year.
Avoiding picking or peeling gel nails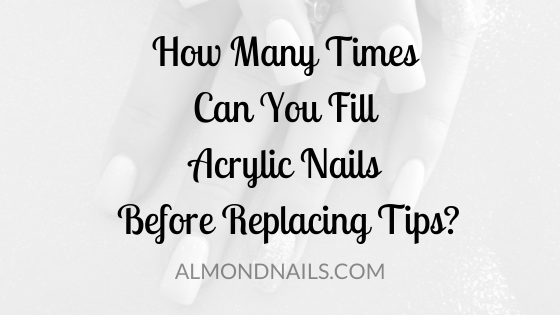 While gel polish can last for days or weeks, it can still peel easily. You should spend adequate time under the curing lamp to ensure that it will stay in place. Whether you're unintentionally picking at your nails or intentionally removing them, you can help prevent peeling gel nails. Picking can introduce harmful bacteria to the nail bed, so it's best to avoid picking at your nails. Instead, apply a protective layer of topcoat before going out.
To avoid picking or to peel your gel nails, you can follow the tips listed above. First, it's essential to dry your nails entirely after a gel manicure. You can do this by carefully applying cuticle oil to your hands and blotting them with isopropyl alcohol. Afterward, buff them back to shape with a nail strengthener to prevent peeling. By following these tips, you'll be able to protect your manicure for weeks or months.
Another tip to avoid picking or peeling gel nails is to use cuticle oil or moisturizer on your hands. Wear gloves if you're doing something that could damage your gel manicure! You should avoid touching your face with your hands during the first few days unless you've prepped them first. This prevents your nails from drying out too quickly and tearing the gel polish. Also, you should apply a top coat to slow the peeling process and give your manicure more wear.
Lastly, pick your nails carefully. Picking your nails will cause them to break or develop white patches and can weaken your nails. Therefore, it's best to leave these treatments to a professional to remove the gel manicure with minimal damage. It can be tempting to rip off your gel manicure, but this practice will only ruin your nails and cause you to regret it later. So, do yourself a favor and avoid picking or peeling gel nails.
If you're not sure whether to pick or peel your gel manicure, ask a technician to show you how to remove it safely. This is important for two reasons: first, nails are porous, which means they can be damaged by constant washing. Second, picking or peeling gel nails can result in chips and damage. It's best to leave this job to the professionals who use tools and techniques to remove topcoats and color gel.
Getting a new set every two to three weeks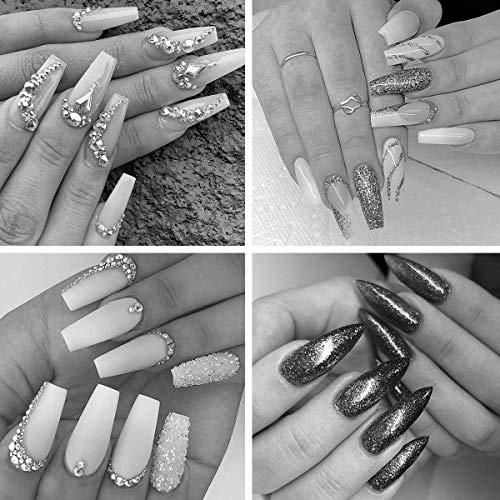 If you love your acrylic nails, you can have a new set every two to three weeks. You can also get nail fills to fix minor problems. These fills are typically less expensive than a new set, but you still have to go to the nail salon. A filling is recommended when there is a gap between the acrylic set and your natural nail. You can also get new collections as often as you want.
Gel nails are designed to last up to two or three weeks, but they may lift prematurely. This can happen due to improper preparation, application of the gel, and free edge sealing. It's best to get them done by a professional. Follow the directions carefully to avoid any damage. And remember to take care of your nails after you leave the salon.
Another essential factor to consider is whether you will want to go two or four weeks between fills. It is lovely to go three to four weeks between fills if you have the money, but getting a new set of nails every two to three weeks is a better idea if you want to avoid damaging your gel manicure. The salon will have a new set of pins available to you when your old ones start to show signs of distress.
Getting a new set of gel nails after every two or three weeks will ensure the longevity of your manicure. While changing your look frequently, it will be hard to go back to a traditional acrylic nail. Make sure you inform the technician about your plans before starting the procedure and don't wait too long between appointments. The beautician may refuse to do a refill if you wait too long.
Getting a polyol manicure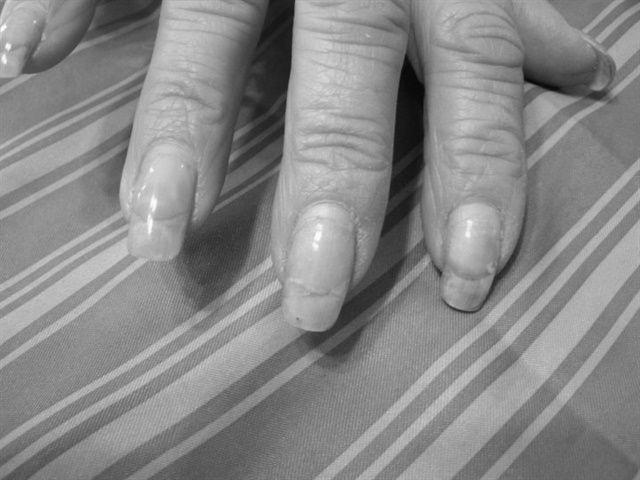 If you're considering having a polyol manicure, you've probably wondered what the process entails. The Polygel manicure involves the preparation of the natural nail by filing it down and pushing back any cuticles. Then, the technician applies a unique formula to the nail using a small brush. The procedure then spreads to the pin, starting with a tiny bead or ball. A special solution helps smooth the gel out to look as good as possible. After the application is complete, the technician shapes the ball to match your desired shape.
When you're done getting a polyol manicure, the nail tech will file off any excess Polygel and soak it off with acetone to remove any remaining formula. You can also do it yourself, but you may damage your natural nail. Here are some things to keep in mind to avoid this problem:
Before starting, you should prep your hands. You should also use a nail dehydrator to remove any oils on your fingernails. Next, dip your brush into the Slip solution. This will help shape the poly gel. You'll have to wait at least 60 seconds under the LED light for this treatment to dry. However, the process is relatively simple and can last for weeks. Just follow all instructions carefully to avoid damaging your skin and nails.
If you have never tried poly gel before, you are in for a treat. Polygel nails are a hybrid of acrylic and gel. They are thicker and stronger than acrylic but feel much more comfortable on your fingers. As a bonus, poly gel nails do not break as easily as acrylic nails do. In fact, the chip or peel is much easier to remove than acrylic ones. You can even get a polyol manicure at home.
After the primer and base coat, you can apply the poly gel. Usually, you won't need to sculpt the nail. Then, you'll need a two-sided metal tool with a brush and spatula. The spatula should drop a pea-sized amount of poly gel onto your nail and then dip it in the slip solution. Then, you can shape it into an ultra-long sculpted extension.
Cost of a gel manicure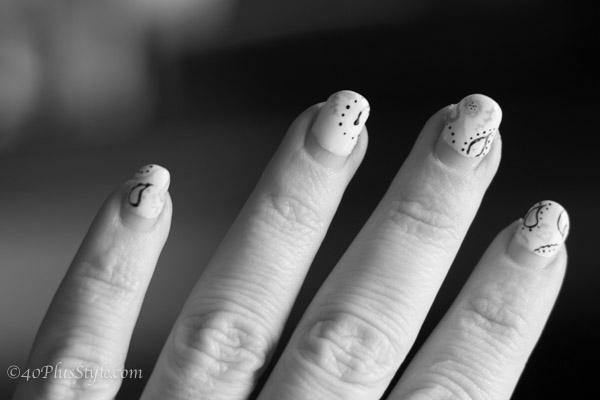 The cost of a gel manicure varies widely from salon to salon. Some charge more than others, based on the services offered. For example, some nail salons charge more than others for extra benefits, such as hand and arm massages. You should bring a photo of the design you'd like to have applied to your nails if you'd like the nail salon to be able to recreate it. In addition, the cost of a gel manicure varies based on the location.
The cost of a gel manicure starts at around $8, and you can purchase gel nail polish in stores or online. You'll also need a UV/LED light, which costs about $20-60. If you want to get a gel manicure twice a week, the cost of this treatment can run you from $1,080 to $2,400 per year. The extras, such as a gel top coat, are not included.
If you're on a budget, you may consider hiring a nail salon for a gel manicure. Professionals charge between $25 and $50. However, if you're in a hurry, you may want to skip this treatment. You'll be happy you did. After all, you'll spend hours in front of the mirror every day. A gel manicure should last as long as possible for a genuinely fabulous manicure.
Removing a gel manicure is just as necessary as the actual application. The removal process can damage the nail bed and cuticles. Additionally, if you're removing a gel manicure from your nails, it's essential to follow proper removal instructions. There are several different ways to remove a gel manicure. The most effective way to remove it is by visiting a professional nail salon. The cost for this service depends on the extra services and additional services you're opting for.
Gel manicures can be expensive, especially if you want them to last long. A gel manicure typically costs $40 to $100 and can cost up to $350, depending on the design chosen. The price does not include gratuity. A basic one-color gel manicure will cost you about $35 to $40, depending on where you get your nails done. However, fancy designs can cost upwards of $100 and more – which doesn't include the tip.
How Do You Get Hard Gel Nails Off Without Acetone?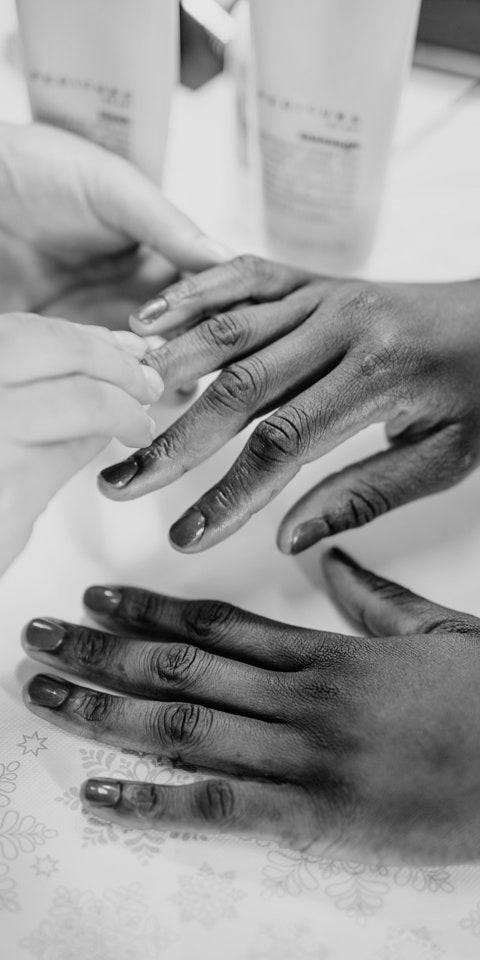 If you're wondering, "How do you get hard gel nails off without ACEtone?" this article will help you out. We'll talk about alternative solutions, like hand cream and cuticle oil, and how they work safely to get rid of gel polish. Before you begin, make sure you wash your hands well with fragrance-free soap. After using acetone to remove your nails, you may consider using petroleum jelly to minimize skin irritation.
How to remove hard gel nails without acetone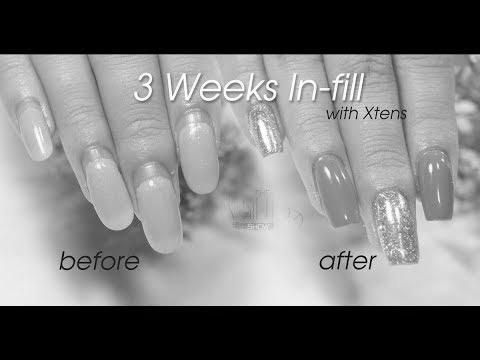 Whether you're getting a fresh manicure or just want to remove a gel nail, you probably wonder how to remove hard gel nails without acetone. You can try soaking the nails in acetone, which will only remove the soak-off gel. The best option is to purchase a dedicated gel remover, which is more expensive and gentler on the natural nail bed. Alternatively, you can use a nail file or an orangewood stick to gently peel off flakes of gel nail polish. Then, replace the cotton ball and wait some more time.
Using warm water, a teaspoon of salt, and a small amount of dish soap will work. You can also soak your fingertips in acetone to prevent it from causing damage to your cuticles. After this, you should gently scrub the gel polish off and moisturize your hands. This process can take 20 to 30 minutes, depending on how complex your gel nails are.
If you're not comfortable using acetone, you can try olive oil or cuticle oil to remove the polish. Just give your nails enough time to soak because if you try to rush it, your cuticles will become ruined. It is also important to note that gel nails often require two or three weeks to remove altogether. However, it's not impossible to do without it. If you're not confident enough in your skills, you can always hire someone else to do it for you.
Before using a gel nail remover, make sure you have the necessary tools. Cotton swabs or removal clips are essential pieces of equipment. A cuticle pusher is also necessary to remove hard gel nails. Make sure that you have a clean cuticle pusher before starting the procedure. This will make the process easier. After using your removal solution, be sure to moisturize your hands so that your nails won't fall off easily.
Alternatives to acetone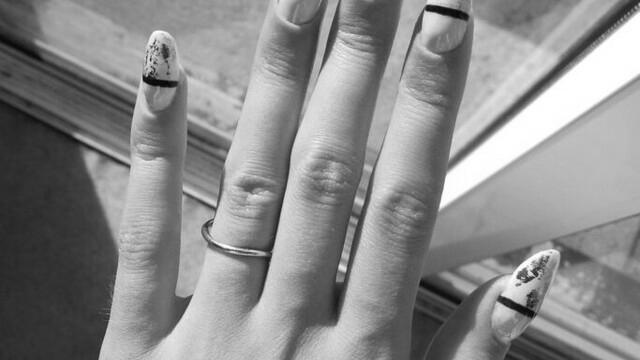 Although acetone is effective at removing hard gel nails, it can be drying to the skin. Consequently, it is best to use an alternative, such as a hand cream, if you have sensitive skin. After applying the acetone, you should soak a cotton ball in water for 10 to 15 minutes. The soaking process will work best if you wash your cotton ball well.
If acetone isn't available in your area, you can purchase isopropyl alcohol, an acceptable substitute. Alcohol isn't recommended for facial or body cleaning, as it can damage the natural nail bed. Also, hard gels are made from urethane acrylate oligomers, which have an extremely tight molecular structure. Because of this, they are very resistant to acetone.
Another alternative to acetone for hard gel nail removal is a unique solution from Simply Pure Cosmetics, formulated with the same ingredients as nail polish remover but is a healthier alternative. This solution yields at least 2000 manicures per gallon, compared to 200 with acetone. Furthermore, the formula is composed of non-toxic ingredients that are also safe for nails and skin.
Another great alternative to acetone is petroleum jelly. You can soak your fingernails in petroleum jelly, which creates a barrier between the nail and acetone. You can also try tin foil to protect your nails from the harsh chemicals found in acetone. It is available in different scents and costs $7. Once you are done with the first step, you can apply another coat of cuticle oil to protect your fingers.
A petroleum jelly-based nail polish remover works well for regular polish, but acetone will work faster on the gel. A cotton ball soaked in acetone is also a good alternative for removing hard gel nails. It is much smaller than a cotton pad, making it easier to fit your pin better and won't be as harsh on the cuticle area. Finally, a thick towel can be used to remove hard gel polish.
Hand cream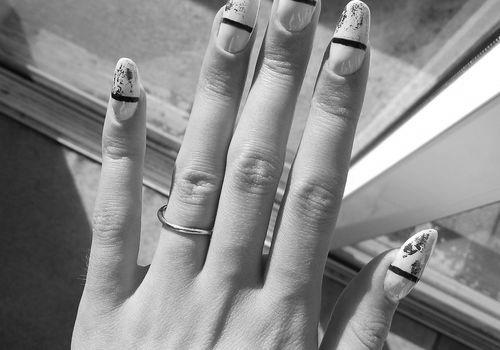 Follow these steps if you're wondering how to remove hard gel nails without acetone. Using a cotton ball soaked in acetone works well for removing the top layer. Cotton balls hold more remover than pads and fit your nail's shape better. Ensure to wash the cotton ball thoroughly in acetone before placing it on your nails. Do this for 10 to 15 minutes, and you should see the gel polish remover come off quickly.
First, you can cut pieces of foil that fit around your fingertip, then use these to wrap your nails. To protect your nails, you should use thick hand cream to protect them from snags. You should also shape your nails to avoid pitfalls. Apply cuticle cream to the surrounding skin and apply hand cream. The hand cream will protect your hands from the harsh chemicals in acetone.
After applying hand cream, you should file the nail down to the natural nail. File gently, in crosshatches. Don't rush the process, as you may accidentally file off the natural nail. Afterward, use hand cream to moisturize your hands and apply cuticle oil. If the hard gel is still on your hands, you may want to go to a salon.
To remove hard gel nails without acetone, you must be patient. The whole process takes at least 30 minutes and requires a lot of patience. Using acetone too soon can damage your nails and hands. Taking too long is risky and will leave you with a messy mess. And remember to use hand cream for every pin, including fingernails. When using hand cream, always make sure to use a good quality hand cream to avoid the risk of damaging your nails.
Once you've soaked your nails in a hand cream for about 20 minutes, the gel polish should be easier to remove. Using a hand cream before you soak your nails will also help keep the surface of your nails slippery. After washing, you can use your free hand to gently push the lifted gel nail off the natural nail. This method may be easier said than done, but it's worth trying.
Cuticle oil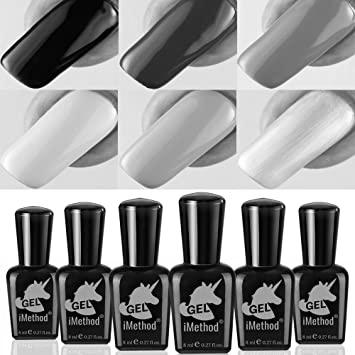 There are a few ways to remove hard gel nails without acetone. Instead of soaking your nails in acetone, you can use hand sanitizer, hydrogen peroxide, olive oil, or vinegar. Before washing your nails in acetone, apply some oil to the nail bed and cuticles. After the acetone soak, gently scrub your nails to remove any excess polish. You can also use a cuticle stick to remove any remaining polish.
Another way to remove hard gel nails without acetone is to soak your nails in coconut oil for about 40 minutes. The oil will rehydrate and rejuvenate your nails. After the treatment, apply another layer of cuticle oil. If you're unsure which one to use, Choi recommends Maccibelle Cuticle Oil, which is relatively inexpensive and comes in three different scents.
Using cuticle oil will help protect your nails from acetone, which is often very drying to the skin around the nail. If you use acetone on your nails, you should avoid soaking your hands for an hour or two after removing the polish, as this can cause more damage. Also, be sure to wait at least an hour before doing heavy chores or doing a lot of heavy lifting. Using acetone can lead to onycholysis, a painful condition that occurs when the nail lifts away from the nail bed.
Another effective way to remove hard gel nails without acetone is by filing down the surface of the nails with a nail file. It is essential to use a nail file with 100/180 grit, as the 180 grit side will help you smooth out the surface of your nails. If you don't use cuticle oil, you risk damaging the nail bed and leaving your hands with cracked or dry nails.
If you can't find a suitable nail file, try soaking your fingers in olive oil instead. Apply it under the artificial tip, and then gently pry it off. You can also use an orangewood stick to peel the fake nails. You need to wait at least 40 minutes to remove hard gel nails. You can use the oil and an orangewood stick. Once the cuticle is clean, apply cuticle oil as you would regular nail polish.