Why Does a Brown Line Appear on a Fingernail?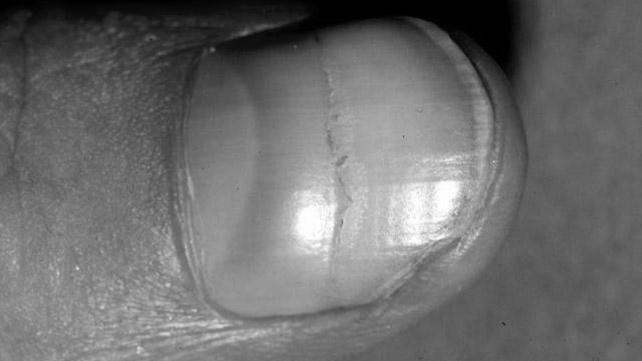 If you wonder, "Why does a brown line appear on a nail?" you are not alone. There are more than 100 different causes of this condition, from splinter hemorrhages to melanoma and psoriasis. Here, we will discuss some of the more common causes of this condition. You can also learn more about the symptoms and possible causes of this condition.
splinter hemorrhages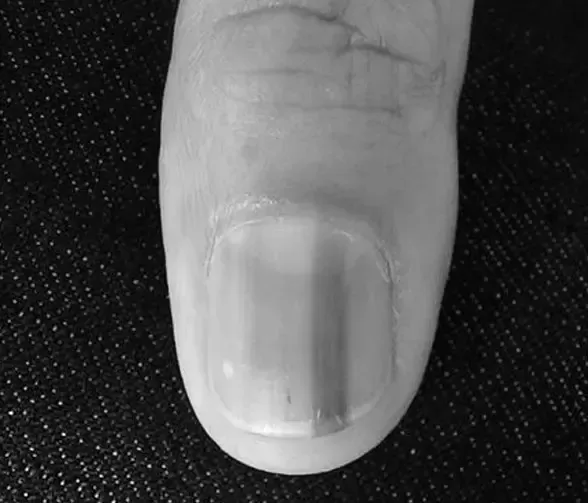 Splinter hemorrhages are not a serious complication and may disappear on their own after treatment of the underlying cause. In some cases, splinter hemorrhages can be a symptom of other medical conditions such as endocarditis. They can be caused by various diseases and may require several medications, including oral and topical steroid medications. In some cases, a bacterial infection may be the culprit, and treatment may include antibiotics or surgery to repair heart valves.
A diagnosis of a splinter hemorrhage is essential to ensure that the condition is not more severe than it initially appears. The presence of multiple splinter hemorrhages on several fingernails is indicative of a systemic disorder. Despite their delicate appearance, they may indicate underlying systemic diseases requiring medical evaluation.
A splinter hemorrhage appears on the fingernails and looks like a small blood vessel underneath the nail. It is characterized by red streaks of blood that are one to three millimeters in diameter and run in the direction of the growth of the nail. In some cases, it may also be a sign of endocarditis or antiphospholipid syndrome, which increases the risk of blood clots. The leading cause of splinter hemorrhages is trauma.
While splinter hemorrhages in the nail beds are usually harmless, they can indicate a more severe complication: infection of the heart valves. Those who use drugs intravenously should consult a doctor if they notice this bleeding on their fingernails. While splinter hemorrhages are unlikely to indicate an infection of the heart, a tech should always be aware of this possibility.
psoriasis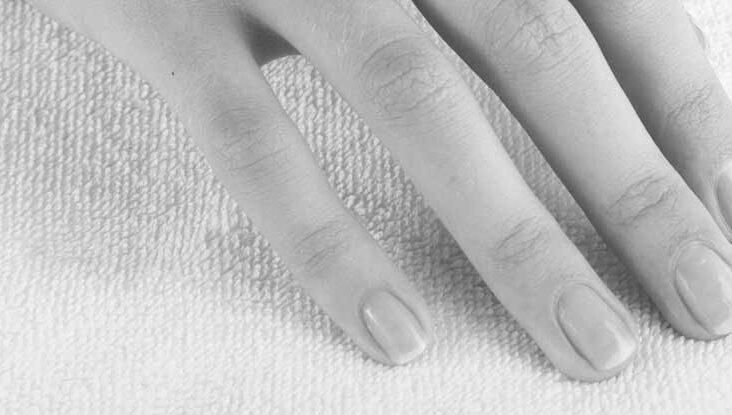 What causes psoriasis to cause brown lines on a fingernail? Psoriasis is a chronic skin condition that causes brown lines to form on the nail. Nail discoloration may be due to debris buildup or fungal infection. The nail may become thick in some cases, and it may even break or crumble.
Physicians may recommend chemical treatments or surgically removing the affected area to treat nail psoriasis. Corticosteroid injections into the nail bed may improve symptoms. However, this treatment can cause pain and may leave a disfiguring appearance when the nail grows back. Laser therapy or phototherapy may also be recommended, but they can be painful. Some people may want to avoid these treatments altogether because exposure to ultraviolet A rays may increase the risk of skin cancer.
To prevent further nail damage and avoid making the condition worse, consider cutting the nails short. The shortness will reduce the trauma that can lead to infection. In addition, you'll prevent the pins from lifting off your fingers, as this may promote the development of fungal infections. To minimize disease risk, you should avoid wearing false nails or artificial nails. A manicure can also help hide the condition, as keeping the nails short will prevent buildup under them.
Nail psoriasis has many different forms and severity. It can be confined to a particular area or occur only occasionally. The severity of nail psoriasis depends on how much psoriasis a patient has in other body areas. Small pits may develop on the nail's surface when the disease is localized. The holes may range from one to dozens in number.
melanoma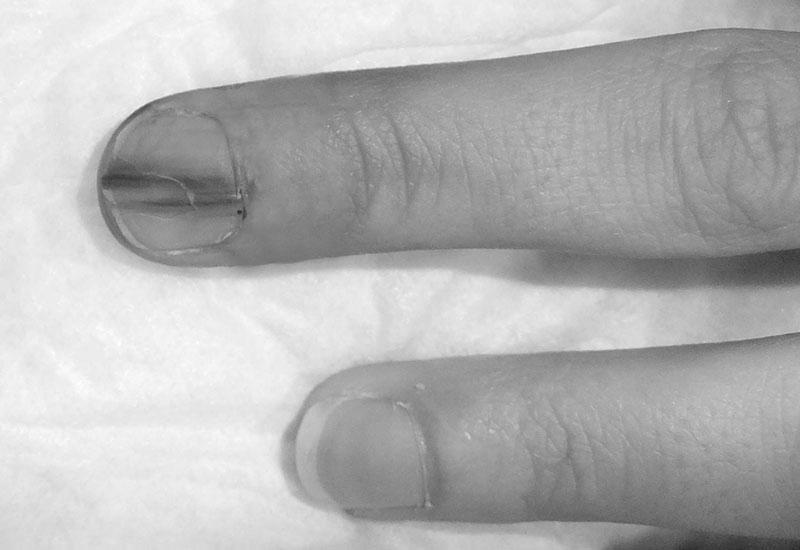 The diagnosis should be made as soon as possible if a brown line appears on fingernails due to melanoma. The diagnosis process begins with an evaluation of the patient's history of the lesion. The record should include its duration, how the lesion has changed over time, the patient has experienced any prior trauma to the digit. A general medical history should be obtained, including the types of medications taken.
A brown line appearing on a fingernail due to cancer may also be a symptom of another disease. Subungual melanoma, also known as subungual melanoma, is usually found on the thumb and big toe, but it can develop on any fingernail. Subungual melanoma can be easily mistaken for fungal infection and can be ignored for years until it becomes a deadly problem. It affects between 0.7% and 3.5% of the population with malignant melanoma and is more prevalent among people who are darker-complex and older.
A characteristic appearance of the nail accompanies this symptom. Longitudinal melanonychia is often present during its initial stage, but it can also be non-melanic, despite its name. It is essential to differentiate subungual melanoma from benign melanonychia because both have different prognoses.
If the brown line extends past the nail plate and into the skin surrounding the nail, it may signify subungual melanoma. Subungual melanoma is more challenging to treat in its early stages, and it can even spread throughout the body. In the case of subungual melanoma, treatment is complicated, and the disease may spread throughout the body.
Onycholysis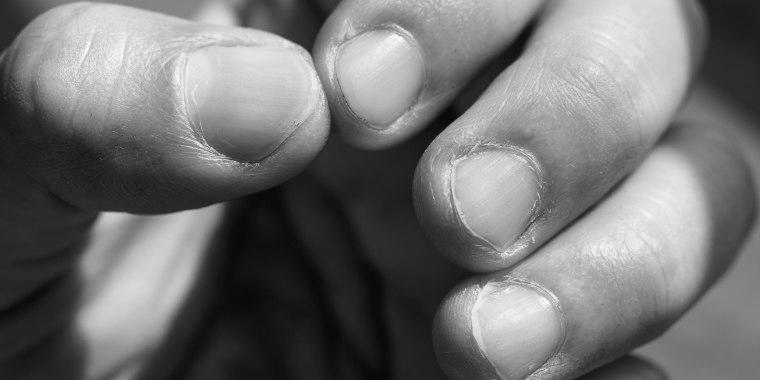 If your fingernail has a dark line, it could indicate systemic disease. Some examples include clubbing, onycholysis, hemochromatosis, and inflammatory bowel disease. Another example is a spoon-shaped nail. These are signs of hemochromatosis or anemia and may also indicate hyperthyroidism. Some people may develop brown lines on their fingernails, but this is not always an indication of a disease.
A black or brown line on a fingernail may signify melanoma. This type of cancer grows in the skin beneath the fingernail. The name is derived from the Latin word subungual, "under the fingernail." It forms in the melanocyte cells that make the pigment known as melanin.
A local disease or trauma may also cause this condition to the nail fold. These lines may vary in width and depth, reflecting when the affected area was damaged. In contrast, if you have multiple lines on the same nail, you likely have an underlying systemic disease or side effect from a drug. It affects individuals of all ages, although patients undergoing chemotherapy may experience multiple lines.
A black line on the nail may signify a splinter hemorrhage. While splinters usually go away on their own, this is not the case with a brown stripe on a fingernail. This type of infection is a more serious complication and may even require medical intervention. The first thing to do is consult your doctor and find out the exact cause of your brown line.
Habit tic deformity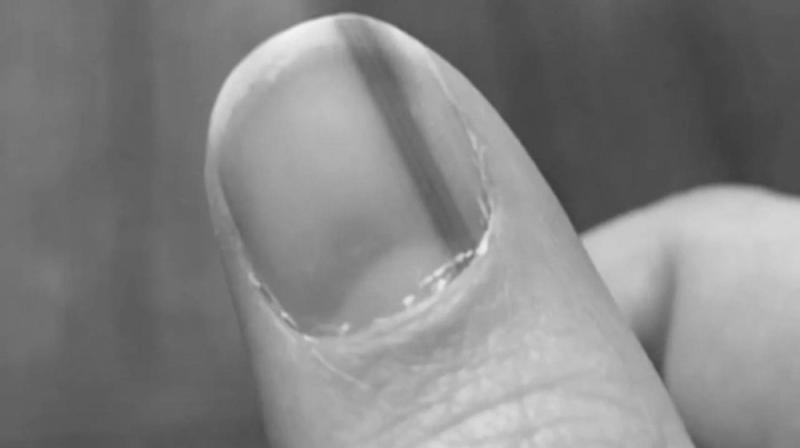 A habit tic deformity on a fingernail is caused by repeated external trauma to the nail matrix. Usually, the nail folds develop ridges, horizontal throughout the whole nail. The disorder is most common on the thumb, though it can also occur on other fingernails. The affected area may have abnormally enlarged cuticles or lunulae.
The disorder can be exacerbated by prolonged exposure to irritants. Some people develop the habit of tic deformity after repeatedly picking at their nails. It is thought to be caused by a compulsive or impulse control disorder. It may also be related to lung problems.
In addition to these symptoms, habit tic deformity is also a sign of psoriasis, a disorder that affects the nail apparatus. People who suffer from habit tic disorder will usually cut their nails extremely short. In addition to this, their nails may have a tiny plate and distal nail bed. They are also prone to pick and tear periungual skin, resulting in a vicious cycle of picking and torn skin and nail plate.
Another nail deformity is Beau's lines, a condition in which the nail folds and pits. Beau's lines and habit tic deformity are very similar, but the former is more noticeable, while the latter is more common. The latter is often associated with anxiety and obsessive-compulsive disorder. The condition can be treated by bandaging or taking antipsychotic medication to interrupt compulsive behavior.
How Long Do Dermatologists Have to Go to School?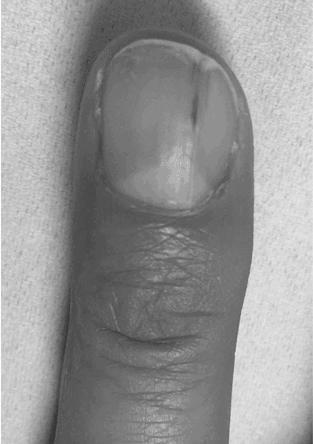 To become a dermatologist, students must complete a four-year graduate medical school program. Medical schools accept students from all backgrounds, though they prefer applicants with strong science backgrounds. High scores on the Medical College Admission Test (MCAT) and volunteer work in the medical field before graduation can also help applicants' chances. During the four-year program, students take classes in science and learn how to conduct exams. The course also covers interviewing and diagnosis skills.
Demand for dermatologists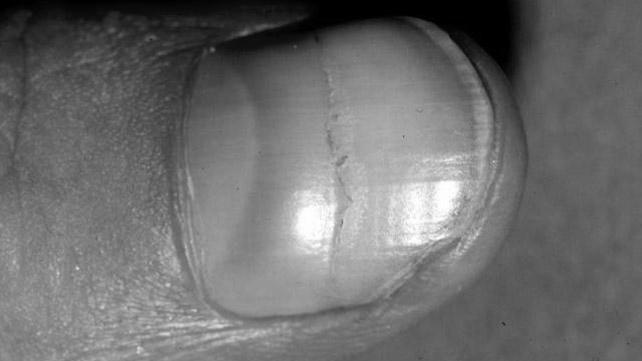 After graduating from medical school, the demand for dermatologists is expected to increase by 18% over the next decade, according to the U.S. Bureau of Labor Statistics. Compared to other fields, dermatologists earn a high salary, ranging from $204,000 to $417,000 a year. Residents do not earn doctor-like salaries during residency but are paid between $40k and $50k a year to update their bills. The first year of practice, for example, may pay up to $234,000, with salaries reaching $364,000 by the sixth year.
After graduating from medical school, aspiring dermatologists must complete an M.D. program. The first two years of medical school are primarily classroom learning, with lab sessions and exposure to core medical sciences. Students begin their clinical rotations during the third and fourth years and will get mentorship from more experienced physicians. To become a dermatologist, a candidate should plan on taking all three parts of the USMLE examination. This exam is administered after the first two years of study.
After medical school, future dermatologists should complete a two-year residency in a general medical field or pediatrics. There are some differences in these residency requirements, however. For example, in the U.S., one-third of physicians are over 60 years old. In Canada, this number rises to over half. An aspiring dermatologist can expect to earn a higher salary during this time.
The job outlook for dermatologists is good. Despite the shortage of physicians, there are still many jobs in this field. As more people struggle with common skin diseases, the demand for dermatologists should increase. It will be an excellent career for medical professionals with excellent academic credentials. With so many opportunities available, dermatologists are expected to be in demand for several years to come.
Residency program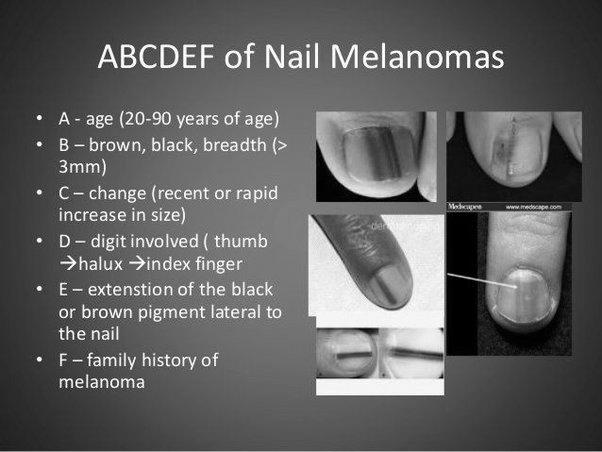 A Residency program for dermatologists focuses on cultivating future leaders in the field. The residency program fosters personal wellness while allowing residents to pursue additional interests. Graduates become outstanding practitioners and advocates. They also gain valuable insight into the latest advancements in dermatology.
The New York-Presbyterian/Weill Cornell Medical Center is an advanced health care center with an active ambulatory service. Dermatologists at this facility gain hands-on training in surgical techniques and diagnose and treat a range of dermatologic conditions. In addition, residents rotate through faculty practices and participate in bimonthly continuity clinics. At the prestigious New York-Presbyterian/Weill Cornell Medical Center, residents learn to diagnose and treat skin diseases, and they have the opportunity to learn about dermatologic surgery.
During their clinical training, dermatology residents rotate to different sites throughout the city. While their home base is the Northwestern Medical Group clinics, they also visit the Ann & Robert H. Lurie Children's Hospital of Chicago, the Jesse Brown VA Medical Center, and other locations to gain hands-on experience. Throughout their training, residents are exposed to full-time faculty members. Residents will undergo evaluations every six months, and the training program director will review their progress with them semiannually. Residents will be evaluated on their attendance, punctuality, and participation every day.
Board certification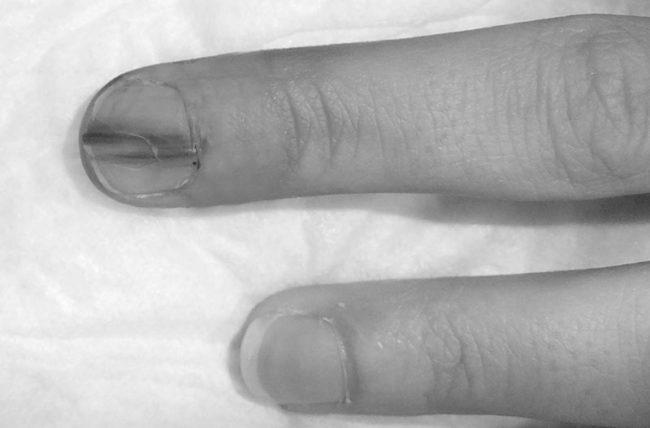 Obtaining board certification for dermatologists is a prerequisite for practicing medicine. Dermatologists must have four years of medical school training and three years of specialty training in dermatology. After completing their residency, dermatologists must pass an additional examination to become board certified. These exams are administered every ten years. Candidates should have completed a residence that the Accreditation Council accredits for Graduate Medical Education or the American Osteopathic Association in Dermatology.
The ABPS offers a written examination for candidates seeking certification in dermatology. A successful applicant can present themselves as a qualified dermatologist who has demonstrated mastery of dermatologic skills and a commitment to the ABPS Medical Code of Ethics. There are some general eligibility requirements for candidates to take this exam, including graduation from an accredited medical school and a license to practice medicine in the United States. However, these qualifications may not be enough to qualify applicants for board certification.
Although many health care professionals are trained to treat skin problems, only board-certified dermatologists are qualified to provide these services. They are trained to diagnose and treat conditions affecting the skin, nails, and hair. They also provide patient education and preventive medicine. For example, they may recommend routine skin screenings to prevent the appearance of skin cancer and other common diseases. The Board-certified dermatologist's expertise is a valuable asset.
Obtaining board certification in dermatology takes three years of intensive training. They learn every facet of skin anatomy and pathology and pediatric dermatology. A non-certified dermatologist may have completed a three-month rotation in dermatology or have studied common skin problems and skin cancer before achieving board certification. However, a board-certified dermatologist has received additional training in dermatology, including Mohs surgery, which is an effective treatment for many types of skin cancer.
Learning in the liberal arts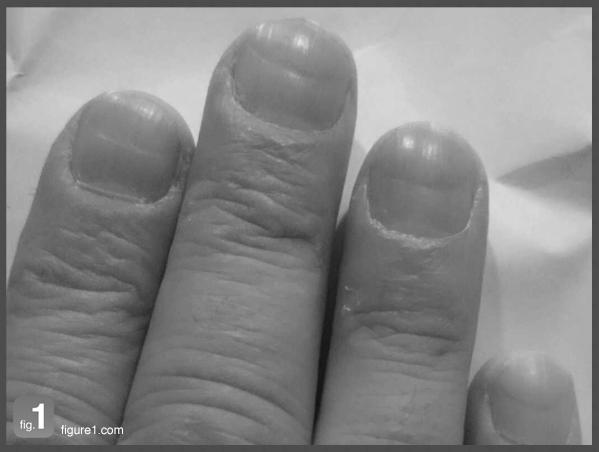 A liberal arts education cultivates critical and interdisciplinary thinking, which is essential in the medical field. This type of education helps students develop the skills to think broadly about human experience and develop the ability to communicate effectively and empathize. These skills are essential for identifying and treating various skin conditions in dermatology. Moreover, the liberal arts prepare students for dermatology practice because they help them think critically. It also helps them to appreciate diversity and explore a diverse range of perspectives.
In addition, students benefited from a single session of arts education. Afterward, they reported increasing their use of art in personal wellness. Furthermore, arts-based education requires minimal time and resource investment, yet it can address crucial longitudinal training goals, such as building personal wellness resources and improving communication skills. Moreover, arts-based educational interventions have been implemented at different stages of medical education.
Students can choose to major in liberal arts or medicine. If they are interested in dermatology, many colleges offer interdisciplinary studies as an undergraduate major. This program puts students in control of their education by allowing them to select and choose courses that complement their career aspirations. They can choose from the required science, English, and medical-school English courses and electives in the liberal arts. An interdisciplinary studies degree is a well-rounded education.
Earning CMEs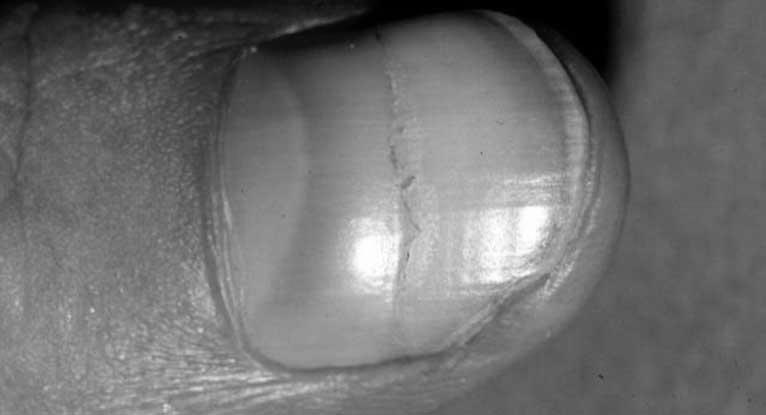 You can earn CMEs for dermatology by completing courses on myCME. To sign up for these courses, you must first create an account with me. There are many different categories of systems, each of which may carry varying amounts of CME/CE credits. The page you are viewing should have information on the type of CME/CE credits available and the number of hours you must spend to earn them.
Online through many online sources. The American Academy of Dermatology has a program to help board-certified dermatologists earn CME credits for their continuing education. The program features journal article reading, quizzes, and case challenges. Once completed, dermatologists can receive 60 hours of convenient CME credit through the AAD. Then, they can submit their evaluations to meet the requirements for obtaining Category I CME credit.
A comprehensive database of clinical and scientific information for dermatologists is essential for their continuing education. A subscription to Dermatology CME from Oakstone provides access to thousands of articles on topics from aging to skin cancer. By following the program, you can improve your diagnostic skills, earn AMA PRA Category 1 credits, and improve your overall knowledge of dermatology. As a bonus, you'll receive a gift card valued at $3,000!
To earn Category I CMEs, physicians must complete at least 25 hours of Category I coursework. Generally, half of these credits must be in their specialty area, such as dermatology. Other hours can be related to their practice types, such as ethics, office management, or physician-patient relations. A dermatologist must complete at least twenty-five hours of Category I CME each year to maintain their certification. In addition to earning CMEs for dermatology, board-certified physicians must complete the MOC exam, which requires at least one of the four specialty modules.