What is the Healthiest Nail Polish?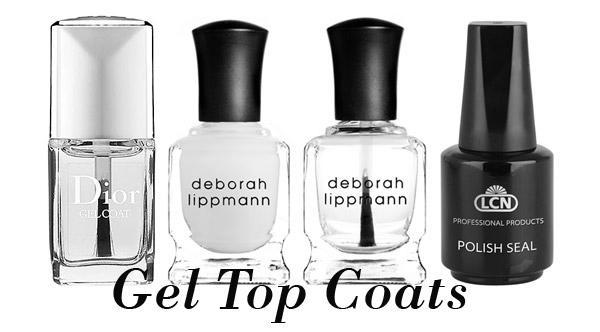 To learn more about the healthiest nail polish, read our article on the toxins found in common brands. You'll discover how toxic these chemicals can be and how you can avoid them. The healthiest nail polish contains no Toluene, TPHP, or Benzophenone-1. Read on to discover which brand is best for you and your family. You'll be happy you did!
Benzophenone-1
Many 'natural' nail polishes contain Benzophenone-1, an ingredient in many nail-polish formulas. Benzophenone is a chemical construct linked to several health concerns, including hormone disruption and carcinogenicity. Benzophenone-1 has been approved for cosmetics for many years and is one of the most common and widely used ingredients in nail-polish formulas.
While most manufacturers claim that their nail-polish products are "X-free" and "safe for the skin," it may be deceptive.
However, some companies are still hesitant to remove this ingredient from their products. This chemical is commonly used in many cosmetics, including sunscreens. In addition to benzophenone-1, other harmful components include parabens and oxybenzone. These ingredients mimic estrogen and act as potential hormone system disrupters. Additionally, they are associated with reproductive toxicity and linked to women's breast cancer.
Benzophenone-1 has many adverse effects, including drowsiness and dizziness, but these effects are most common in occupational settings. Therefore, finding a nontoxic or low-toxic alternative to traditional nail polish is essential. This article reviews a few brands of nail polish that are known to be safe for the environment. The Environmental Working Group also recommends using nail polish without Benzophenone-1.
Some of the most popular brands of nail polish do not use Benzophenone-1. This chemical is banned in the European Union because of its harmful effects on the human body when inhaled. The jury is still out on the long-term health effects of the chemicals in nail polish. However, these ingredients may be dangerous if inhaled. They can also be absorbed into the body through the nail bed.
Toluene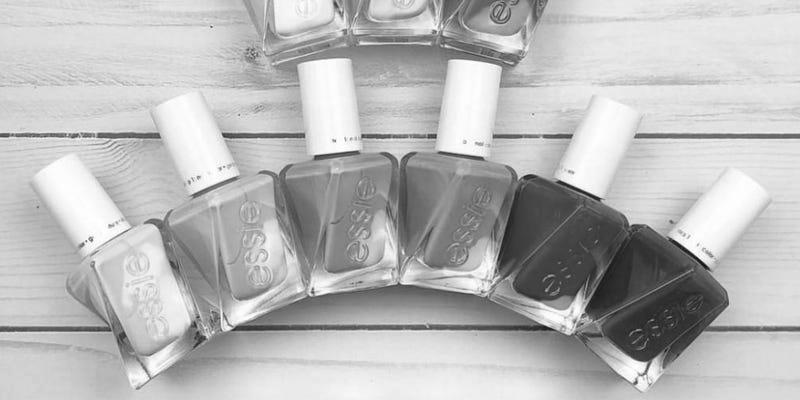 Check the ingredient list carefully if you're looking for the healthiest nail polish. Listed below are some of the toxins in nail polish that are harmful to human health. Make sure to avoid them. It would help if you also avoided nail polish with parabens, a known allergen that has been banned in Europe. Inhaling these toxins can cause serious health problems. Fortunately, there are safer alternatives that still look great.
Toluene is a common organic solvent used in nail polish. It's what keeps the color on your nail. It's also listed on the California hazardous chemicals list, although the amount you'll find in nail polish is well below the legal limit. In addition, many professional nail products contain no toluene at all. Toluene can also damage your skin, so it's essential to avoid nail polish that has this substance.
Toluene is a chemical found naturally in crude oil and the tolu tree. It's commonly added to gasoline and other products. It can be toxic to humans, causing developmental, reproductive, and organ system toxicity. It can also irritate your skin and can even cause nausea and headaches. It's best to use a nail polish that doesn't contain toluene if you're pregnant, as the fumes from the nail polish can make your baby or toddler feel sick.
Nail polish brands can make misleading claims about their products. Check the ingredients label and the formula to determine if the product you're using is safe. Some thoughtful brands have already removed toxic ingredients and added nourishing ingredients. So go ahead and make your selection! The healthiest nail polish is out there! There are so many nontoxic brands to choose from – make sure to check out your favorites!
TPHP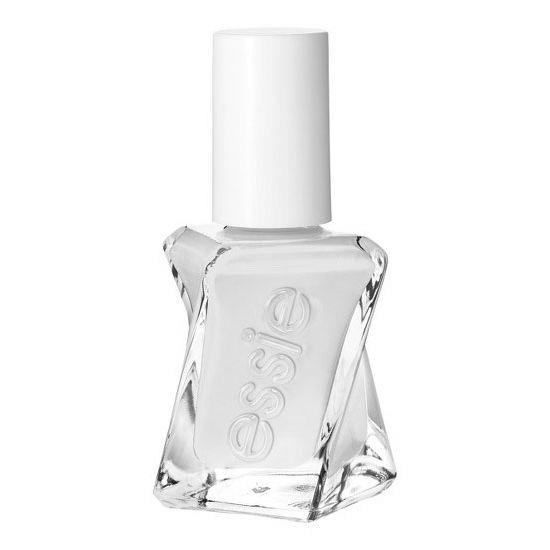 You can get a list of the top three nail polishes that contain TPHP on the label of the class you're using. The Environmental Working Group (EWG) has studied more than 3,000 different nail products and found that half contain TPHP. But, many brands don't disclose this ingredient. Many conventional nail polishes are made from solvents and petrochemicals associated with oil-based products. Even the "3-Free" or "5-Free" varieties have been linked to skin and nail issues.
TPHP is an endocrine disruptor, which means it interferes with hormones. In animal studies, TPHP caused reproductive and developmental issues. About 49 percent of nail polishes contain TPHP, and colored polish has lower concentrations. TPHP is particularly dangerous for women because they process it more than men. It's unclear whether women are absorbing TPHP through nail polish products.
Many nail polish brands still contain formaldehyde resin, which is a known skin allergen that can cause dermatitis. Parabens, which are widely used in beauty products, are preservatives. They inhibit the growth of bacteria and fungus. While this helps the product last longer, it also increases cancer risk. These chemicals are not suitable for your health and should not be used if you're sensitive to their effects.
The best way to avoid TPHP is to use only water-based polish. It's easy to spot a water-based nail polish, but you'll need to read the label carefully. Some of these products may contain other chemicals that can cause harm to your body. But, you can still purchase nail polish that doesn't contain TPHP. There are several different brands of nail polish that contain less toxic ingredients than TPHP, but they're not toxin-free.
Plant-based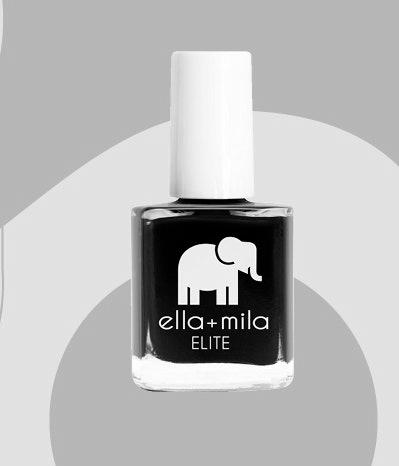 If you're looking for natural nail polish, try plant-based nail polish. They are made from natural ingredients and plant extracts and are free of toxins and harmful chemicals. For example, plant-based nail polish contains no styrene acrylates, parabens, or formaldehyde, which can be detrimental to unborn children. If you're considering purchasing a plant-based nail polish, read the label carefully to ensure that it is cruelty-free.
If you'd like to try out natural nail polish, some of the best ones are Eva, a coral-pink tone with starflower oil and plant keratin. Traditional nail polish chemicals are highly toxic, and some people are sensitive to them. Using a plant-based nail polish will improve your overall nail health and eliminate long-term chemical exposure. Other side effects of traditional nail polish include dry skin, eye irritation, and coughing.
Some common ingredients in nail polish are toxic to the body. These chemicals can enter the body through the nail plate and cuticle. The chemicals in these products can potentially reach the body through the nail bed, so the European Union is taking steps to limit exposure to these substances. In addition to affecting the environment, some people may be allergic to the ingredients in nail polish. It's essential to avoid nail polish products that contain these ingredients.
Some brands are cruelty-free, vegan, and 100% natural. Melanie Hurley created Piggy Paint which is suitable for children and adults. It is made from a water-based formula and is free of formaldehyde and bisphenol-A. This polish requires multiple coats to create an opaque shade, but it's worth it. Another brand to consider is Zoya. It's a 10-free formula that has almost 1,000 5-star reviews on Amazon.
Vegan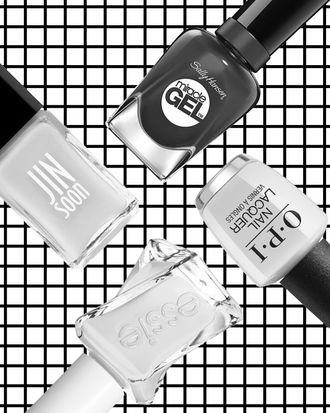 If you're on a strict diet or want to reduce your animal cruelty consumption, you can always wear vegan nail polish. It's a great alternative to nail polishes with animal-derived ingredients and will not cause your body to produce harmful chemicals or hormones. Vegan nail polish is made from 85% natural ingredients and has never been tested on animals. You can even buy cruelty-free nail polish, such as Zoya, in over 200 shades!
If you'd prefer to buy vegan nail polish from a salon, you can find cruelty-free polish at several brands. Many nail polishes are available in salons that don't carry vegan products. You can politely ask the salon if they have vegan nail polish when choosing cruelty-free nail polish. By supporting these salons, you'll be helping to keep them open and running!
If you want a more natural option for nail polish, try Glassworks. This cruelty-free brand makes nail polish with a water-based formula and natural ingredients. It's easy to remove and lasts up to three weeks. The brand also offers a wide selection of shades and designs, including matte, shimmery, and neon. No matter your taste or preference, you'll find a cruelty-free polish that suits your needs.
Moreover, you can buy vegan nail polish without thinking about animal cruelty or its ingredients. Animal-derived products are widely used in almost every industry and distributed in different countries. Buying a vegan nail polish is one of the most ethical choices for those who care for the environment, the ecosystems, and the inhabitants of the world. It also promotes honesty in all your dealings, as a vegan nail polish contains no animal-derived ingredients.
Does Nail Polish Remover Damage Finger Nails?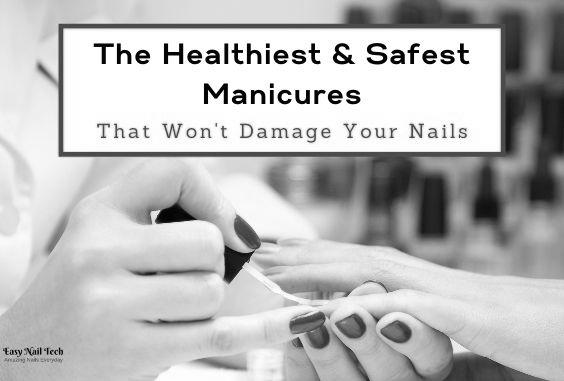 If you're worried that acetone in nail polish remover will damage your fingernails, it's time to change products. However, you might not be able to stop using acetone-based remover completely. Instead, try switching to a different brand or limiting the amount you use. Here are some tips to prevent further damage. After using nail polish remover, moisturize your hands to prevent dryness.
Avoid acetone-based nail polish remover.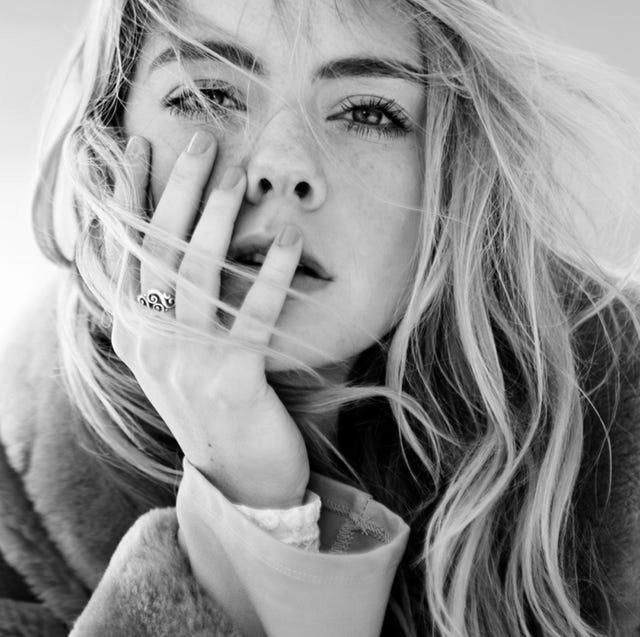 Although nail enamel removers with acetone help remove old polish, these products can be harmful to your fingernails. They can make your nails brittle and dry and even cause troublesome irritant contact dermatitis. They can also cause pain and discomfort. The broken skin that results may also be a potential entry point for infections. It makes it especially important to avoid acetone-based removers for broken fingernails.
To prevent further damage to your fingernails, you should try a nail polish remover with an organic formula that contains coconut oil and vitamin A and E. Coconut oil is a powerful natural antioxidant, and it nourishes your fingernails. This acetone-free remover will not dry your fingernails or cause yellow spots. It will also leave a thin film, which should be washed off with water before applying new nail polish.
A good nail polish remover should lift the traces of the old polish from your fingernails and soften the complex film. Many people are concerned about the chemicals used in traditional nail polish removers, but there are also many natural alternatives. Some people are sensitive to specific ingredients, such as acetone, so they should look for milder products for their nails. The following are some examples of non-acetone removers.
When removing nail polish with acetone, it is essential to remember that the solvent is toxic when ingested. After removing acetone, the residue left behind on the fingernails can also be harmful to the skin around the fingernails. In addition to causing dryness, acetone also irritates the surrounding skin and cuticles. While acetone-based nail polish removers may be more effective than natural products, they contain chemicals that can cause more damage.
For people who don't want to risk re-damaged fingernails, a natural alternative is a biotin, a vitamin that promotes healthy nail growth and thickening. Taking biotin supplements may be helpful, but with a naturopath before starting the process. Also, drinking plenty of water helps keep your nails hydrated and prevents further damage.
When removing nail polish, you should always choose non-acetone-based products. These products typically contain a solvent that is less aggressive than acetone. Soy-based products are recommended for people with dry fingernails, as they are more gentle than acetone-based removers. You should be aware that some non-acetone removers may leave residual oil.
Change nail polish remover products.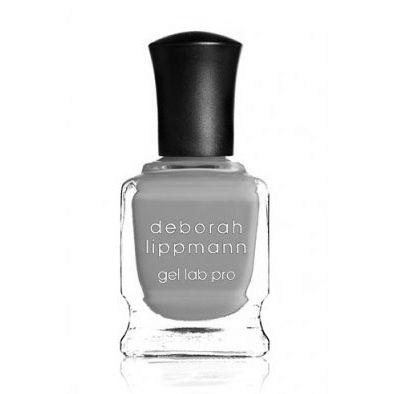 If you don't want to ruin your fingernails, switch to acetone-free products. This nail polish remover is composed of less potent solvents such as ethyl acetate but still works. It is perfect for people who drink a lot of water, have thin fingernails, or suffer from brittle nails. Fortunately, acetone-free options are now available.
If you wear nail polish all the time, you may notice dehydrated nail beds. It is a side effect of acetone. Change to a natural nail polish remover to avoid this side effect. This is because natural products are much more gentle on your nails. Changing nail polish remover products to organic ones is a good idea if you regularly paint your nails.
There are many different types of nail polish remover products on the market. Some are made from petroleum, but they are also often contaminated with other substances. A good option is a solvent-free one that contains aloe, a natural ingredient that is great for hydrating the nails. A good brand will also have aloe leaf extract, so you can rest assured that you'll be safe.
If you're using acetone-free nail polish remover, check the ingredients list before you buy it. While it may take longer, you'll be saving yourself some time. The chemicals in nail polish removers can damage the nail if you expose them for a long time. Changing nail polish remover products can also save you time. If you don't have the time to change nail polish remover products regularly, you should try natural or non-acetone products. You can also check whether these products are safe or not by reading the Environmental Working Group's report on the subject.
Another typical product for removing nail polish is alcohol. Alcohol contains a high percentage of alcohol, and when mixed with hot water, it softens the polish. A similar alcohol-based product is hand sanitizer. When applied to fingernails, it can cause pain and damage. The alcohol in nail polish removers can also remove stains from fabric or carpet. It can also remove stubborn stains.
If you wear press-on nails, make sure you remove them properly to prevent damage to fingernails. Choosing non-acetone nail polish removers is best for these types of nails. These removers have added benefits such as wheat protein, vitamin E, tea tree oil, and aloe vera. However, too often. A good nail polish remover should be able to remove a coat of paint in just two or three swipes.
Limit exposure to acetone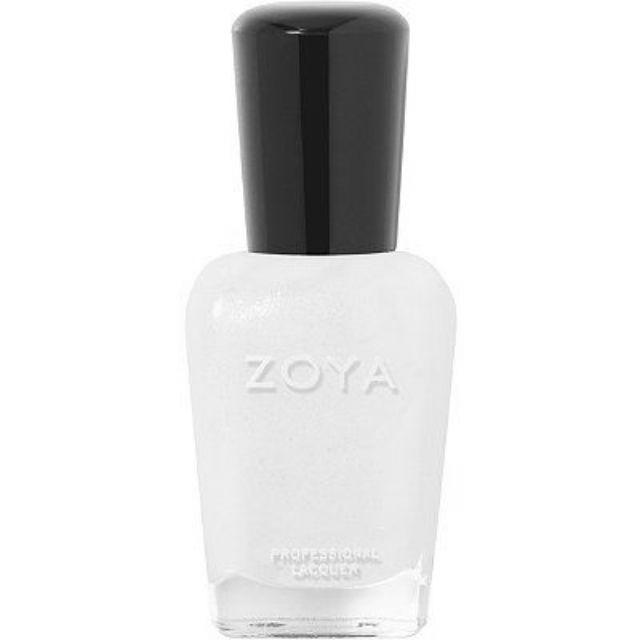 Although acetone, also known as propanone, is a widely-used degreaser, it can be harmful to your skin if you are exposed to high concentrations. While acetone is considered a generally safe chemical by the Food and Drug Administration, it is flammable. It can cause damage to your nervous system and skin if you are exposed to high concentrations for a long time. To avoid a chemical burn, limit your exposure to acetone when using nail polish removers.
Although it is miscible with water, acetone is highly flammable and should be used with caution around open flames. At the same time, exposure to it may cause irritation and possibly even poisoning. While acetone is generally not dangerous if used correctly, it should be used as a solvent and stored in a closed container.
For those with an acetone allergy, limiting your exposure to this solvent when using nail polish remover is recommended. Make sure to wear rubber gloves while handling cleaning products, and avoid soaking your nails in acetone. Use nail polish remover without acetone instead. Keep in mind that acetone contains about 50% toluene. However, many nail polish removers don't have acetone but can still cause various health problems.
If you have any metabolic disorder, you should limit exposure to acetone while using nail polish remover. However, if you are not sure, consult a physician. Moreover, it is good to wear safety glasses and face masks when using acetone. Always keep children and pets away from acetone and its fumes, as acetone can irritate the skin and eyes.
Studies on acetone and cancer showed several ways to reduce your exposure to this substance. One study found that 0.025 mg of acetone a day can cause a cancer risk in rats. In guinea pigs, it caused cataracts, but the evidence is insufficient to conclude that acetone is harmful to humans. Therefore, the recommended exposure level is around 750 ppm.
If you are a pregnant woman, you should limit the amount of acetone you use. The acetone in nail polish remover is a solvent that can cause organ toxicity. Moreover, this solvent can cause fetal defects if it is ingested excessively. If you do not have the proper protective gear, you should use nail polish removers with no acetone.
In addition to the harmful effects on humans, the acetone in nail polish remover is also hazardous to the environment. It is a chemical that has been detected in drinking water and groundwater. You should limit your exposure to this chemical and minimize your risk of acquiring any diseases. Also, dispose of used nail polish remover in a properly-sealed container.