How Much Do Fake Nails Cost?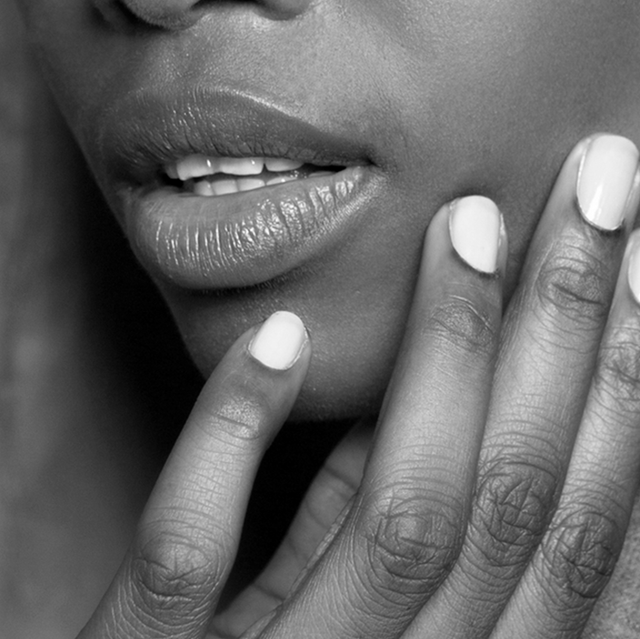 The price of gel or acrylic nails is not low – the process takes more time than dip powder polish and can cost as much as $50 per digit. However, you can still find affordable options at nail salons. Here are some tips to keep costs down:
Cost of gel or acrylic nails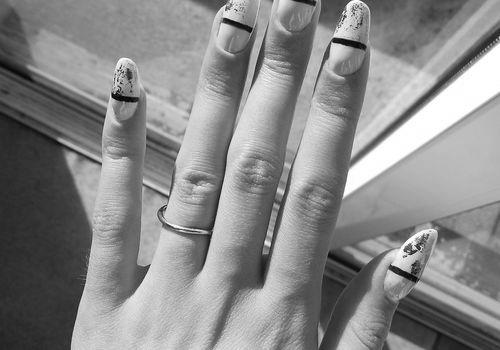 If you have never had your nails done, you may be wondering how much the procedure will cost. Most people choose to get acrylic nails because they last longer than gel nails. However, gel nails require a professional salon and may cost between $40 and $80 for a complete set. Both types of nails require filing, which is time-consuming and can increase the manicure cost. Read on to learn more about the costs of these procedures.
Most salons have stopped performing gel manicures in recent years, and most are no longer applying this treatment. If you are considering getting this treatment, ask the salon what they recommend for protecting your natural nails. You should also ask about which brands of polish are approved for use with gel manicures. Generally, the higher the cost, the better the quality of the product. While some risks are involved, it is worth the added money to get a longer-lasting manicure.
A complete set of acrylic nails will cost $40 to $50, and you may opt to add gel polish for an additional $15-20. In addition to the cost of the manicure itself, you'll need to make several follow-up appointments in two to four weeks to maintain your acrylic nails. In addition, you will have to pay for repairs every couple of weeks, which will cost another $20 to $40. The complete set of acrylics will last up to three weeks before needing to be filled. After that, you'll have to spend another $25 for the subsequent filling.
The cost of acrylic or gel nails depends on where you get your nails done. Small local salons provide lower-cost services, while large nail salons charge high-end prices. The highest-end salons may charge between $100 and $200 for complete sets. You can negotiate the cost of acrylic or gel nails with a nail tech to meet your budget. If you want to go for the high-end treatments, visit a salon that offers these services.
Cost of dip powder polish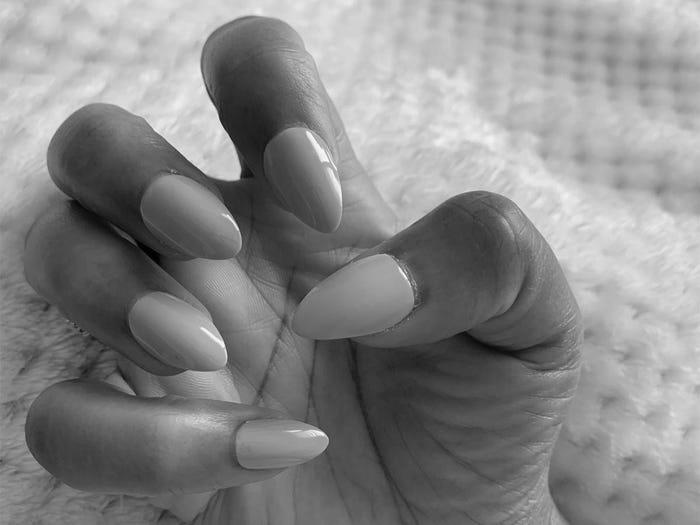 The cost of dip powder nails is comparable to acrylic nail treatments. However, some salons do not change out the dip powder between each appointment, which can cause bacterial infections. It takes a lot longer to remove acrylic than classic nail polish. Besides, the process can cause damage to the natural nail, so you should expect some pain in the long run. Again, it can cost several hundred dollars or more per pin.
Dip Powder comes in different colors and textures using the dip powder method. Some of them come in multiple layers to achieve the desired effect. Prices range from $30 to $50 per set, depending on the nail design and the number of nails. Moreover, if you want to have more complex procedures or unique nail techniques, the cost will increase. However, a good option for those on a budget is Dip Powder manicure.
While the cost of dip powder manicures is slightly higher than gels, the benefits are apparent: the long-lasting effect and reduced need for frequent salon visits. Both dip powder manicures and gels require 45 minutes at a salon. Make sure you look for a professional who takes the time to do the job correctly. A fast-drying manicure is a major red flag and should be avoided. Dip powder nails last about a month or more, so you might want to consider getting them done if you are on a budget.
When choosing a dip powder nail polish, remember some drawbacks and benefits. While these products offer the same options as acrylic polish, they can also contain MMD, damaging natural nails. Moreover, MMD is prohibited in New York City. Hence, make sure you look for a high-quality brand if you want your nails to remain beautiful and healthy. If you are unsure whether the dip powder polish you choose is safe for your nails, it's always a good idea to consult an expert.
Cost of a complete set of acrylic nails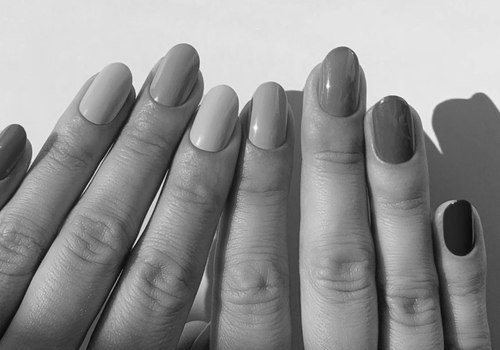 Acrylic nails can be expensive, but they're safe to get as often as possible. A complete set of acrylic nails costs about $30 to $60. A complete set can last up to four months, but you'll need to return for regular fill-ins. This will add up to another $15 to $30 per month. That means you'll spend around $195 to $390 a year on your acrylic nails.
The cost of acrylic nails can increase by as much as 20% if you opt for specialty designs. The additional cost of specialty designs may be around $5 to $10 per nail. Acrylic nail technicians will also charge you more if you request them to be longer than usual. However, if you're content with a basic square or round nail, it won't cost much. Otherwise, you'll need to make an appointment every two weeks.
In addition to the cost, you'll need to decide what type of acrylic nails you'd like. The price of acrylic nails varies considerably from salon to salon. They make the nails look longer than they actually are.
If you decide to go for a French manicure, you should spend about $10 to $15 more than you would for a basic manicure. However, the regular polish won't last as long, so you may spend more money on touch-ups. A complete set of acrylic nails can also cost up to $55 at a salon. However, you'll be able to save a lot by choosing a salon that offers discounts for complete sets.
Cost of a gel manicure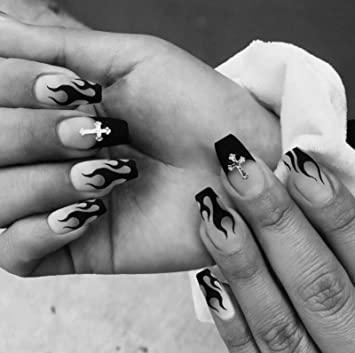 A gel manicure is a great way to give yourself a look you want while preserving the natural beauty of your fingernails. Gel nails are a great alternative to acrylics, which can damage your natural nails. They can last for a couple of weeks or more, chip, peel, or crack. Before you pay for a gel manicure, consider how long you will wear your nails, how experienced your nail technician is, and whether the salon has a reputation for doing high-quality work. You can save hundreds of dollars a year by doing your own fingernails and toenails.
The price of a gel manicure varies widely based on where you live and the quality of the salon. Complete sets can cost from $50 to $55, but you can also pay less for nail art. While most people opt for funky designs, some like to use more creative methods, such as writing their name or a message on their fingernails. You can get a design that looks great on your fingernails at a low cost if you know how to draw or paint. You can choose to pay between $3 and $5 per nail for a design that looks great and lasts for a long time.
A gel manicure is a great option for long-lasting nails and is an affordable option for those concerned about the cost of acrylic fingernails. It is also essential to understand that it is not a permanent solution and that it is necessary to remove your nail polish as soon as it grows out. The cost of a gel manicure can add up fast if you are not careful. A good salon will offer a free consultation for your artificial nails.
Cost of a dip powder polish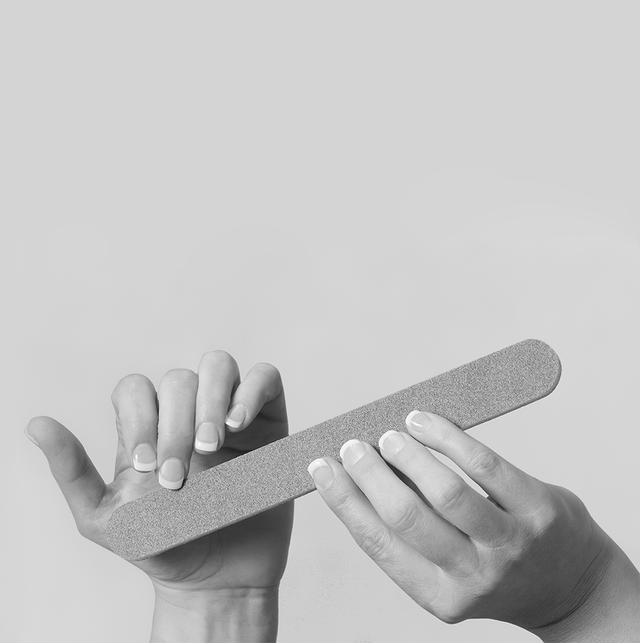 A dip powder manicure can range from about $30 to $50, depending on the type of kit used. A basic kit costs $20, while a large kit will cost $60 or more. Many nail salons offer dip powder manicures, and many of them provide multiple color variations. However, it can be challenging to determine the price range for this procedure. A dip powder manicure is the least expensive option for fake nails, but more advanced and complicated designs will cost more.
Dip powder nails are applied one nail at a time. First, you need to use the base coat, then dip your finger into the powder mix. You should then brush off any excess powder. You can repeat the process up to two times, depending on the desired opacity level. If you are not satisfied with the result, you can always take it to another nail salon for a more permanent application. You will have to pay for the first application, but a dip powder manicure is much less than the cost of a regular manicure.
If you want your nails to be longer than natural nails, you can opt for acrylic nails. However, you should be aware that acrylic nails require regular maintenance, and you will need to go to a nail salon to remove them every couple of weeks. In contrast, dip powder nails are less expensive than gel nails, but you should make sure you have enough money to maintain them. If you are concerned about the cost, you can consider getting an acrylic nail instead. However, this isn't the best option for everyone.
How Old Do You Have to Get Acrylic Nails?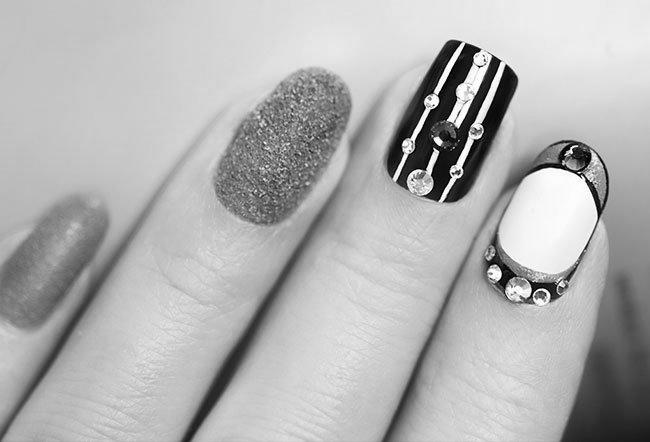 You may be wondering, How old do you have to be to get your acrylic nails? You may also be wondering, Can a ten-year-old get them? If so, does it harm their nails? And can they be painted? Read on to find out more. Acrylic nails are a common beauty trend for both women and men. They look great on the young and old alike, but do they damage your nails?
Can a ten-year-old get acrylic nails?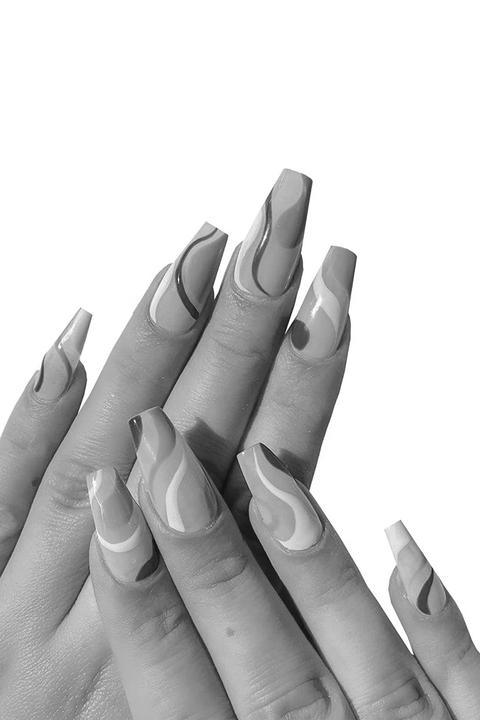 There are many pros and cons to having your child have acrylic nails. Acrylic nails look good on girls with long hair, which can be difficult for children to handle. However, if you'd like to give your child a great-looking set of acrylic nails, you should find a professional nail salon that does them at a low price. While some states don't allow gel-based nail polish, you can still get the look.
The benefits of acrylic nails for young children include that they are safe to wear. They are also non-toxic and easy to remove. They are also water-based, which means they don't contain toxic chemicals that can cause allergic reactions. Plus, acrylic paint is safer than oil-based nail paint. Most insurance providers consider these services essential and will not require parental consent. You should ask your child's doctor to recommend a nail polish that is safe for them.
When a child is getting therapy, it's essential to have an adult supervise them. This reduces the risk of accidents and reduces insurance claims. If your child gets an accident while having acrylic nails, you may be required to provide proof that you are present. It's also essential to hire a qualified nail technician who carries insurance. Insurers are wary of paying for minors, so be sure to research the company's insurance plan to make sure they're insured.
If your child's hands are still young, you can ask them to give you an idea of their age. Ask them about how long they've had their hands done if you're unsure. This will give you a good idea of when the child is ready to get acrylic nails. If your child is still young, they can opt for a shorter length. It's best to check with a pediatrician before allowing your child to have acrylic nails.
Another factor that can make it challenging to give your child acrylic nails is that their nails are not developed enough to support the extra weight. Kids tend to be much harder on their nails than adults, so their plates may be too soft or oily. Also, fingernails grow slowly, usually a tenth of an inch each month. It can take three to six months to replace a complete set of nails. This is why it's crucial to give your child breaks from acrylic nails every three to six months. Breaking off from acrylic nails is also essential, as it allows the natural nail to rejuvenate and strengthen, allowing it to look more natural.
Despite being an age-old myth, there are many safety concerns that you should be aware of. First of all, it's important to remember that the chemicals used in acrylic nail applications can be harmful. Make sure you choose a professional nail salon with excellent experience and regular maintenance appointments. Secondly, it's essential to be aware of the price. While they're generally cheaper than acrylic nails in salons, they will last longer than those you can purchase at your local shop.
Another factor to consider is age. While you can get acrylic nails done at any age, teenagers may be too young to receive these treatments. However, it's important to remember that young girls and women are still growing their nails, so it is often too late to have them done at this age. Therefore, if you have your child's permission, they should wait until she's grown up before getting them done.
While it's essential to check with your child's doctor before having acrylic nails done, it's safe for them to have these treatments. In addition to getting your child's nails done, you should ensure that the procedure is performed by a professional, as acrylic nails are difficult to remove and can cause permanent damage. Therefore, it's essential to get a biweekly fill for clients.
Does it damage your nails?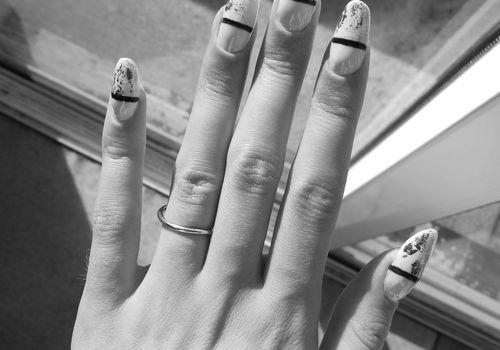 Many women have a love-hate relationship with acrylic nails. These artificial nails come in all sorts of lengths and styles, but many of them are also damaged somehow. Acrylic nails are made from plastic material, forming a hard shell when mixed with liquid and then brushed onto the nail tips. To apply acrylic nails, you must first file your natural nails rough enough to bond with the acrylic nail and fill in the gaps between the cuticle and acrylic nail. But this filler can weaken your natural nail!
The problem with acrylic nails is that the acrylic itself can actually weaken your natural nail. They can become flimsy and tearable. Acrylics should also not be picked, as this will change the texture of your natural nail, causing it to peel off and look uneven. Therefore, you should not have acrylics applied unless you are willing to pay a premium price for a quality service. Do not ignore your natural nail and ask your technician to explain the process before committing to it.
If you have never had your natural nails done, you may wonder whether acrylic nails are safe to wear. The good news is that acrylic nails can be removed at home, requiring little time and trouble. However, it is essential to take good care of your natural nails and remove them regularly to avoid permanent damage. If you plan to get them done regularly, it is recommended that you go to a nail technician to have them removed professionally and space your appointments accordingly.
However, if you get acrylic nails done, you should change them every six to eight weeks. After that, you should avoid putting your nails under stress because the artificial nails will not be removed easily. A long-term acrylic may result in an infection. It is also essential to choose a licensed salon. This way, you can be assured that the technicians have undergone thorough training and have adequate experience in acrylic nail removal.
Whether or not acrylic nails are bad for your natural nails is a personal choice. Whether you opt for a long-term or short-term solution, you need to carefully care for your nails to prevent damage to the natural ones. You should consider the length of time between treatments to decide whether the break is more convenient. The natural nail should be bright pink and smooth. That is why removing acrylic nails will be better for you in the long run.
While acrylic nail removal may not damage your natural nails, it can damage natural ones. You should always ask the technician not to use a drill when removing your acrylic nails. This can damage the nail bed and lead to a painful infection. This may be possible if you have a tendency to pick at your natural nails. The technician will not be able to tell if you are over-picky and can't wait until they grow out to remove the acrylic nail.
Besides removing the acrylic nail, you should also apply cuticle oil to rehydrate the natural nail. You may also want to add cuticle oil to your nails. It is essential to keep your natural nails hydrated and healthy. Otherwise, your nails will look scaly and ugly. Good cuticle oil can help prevent the pin from thinning and cracking. If your nails are severely damaged, you should break from acrylic nails and gel. You should also be aware that these types of acrylics and gels can cause your nails to break.
It is important to remember that acrylic nails are temporary, so it is necessary to care for them properly. When cleaning them, you should wear gloves and always use cuticle oil and moisturizer. It is important to remember that acrylic nails should be removed after three months so that your natural nails can regenerate. You should also not forget to dry your hands thoroughly after the acrylic removal. Aside from taking proper care of your acrylics, you should avoid wearing them past the recommended lifespan.