Are Fingernail Stickers Bad For Your Nails?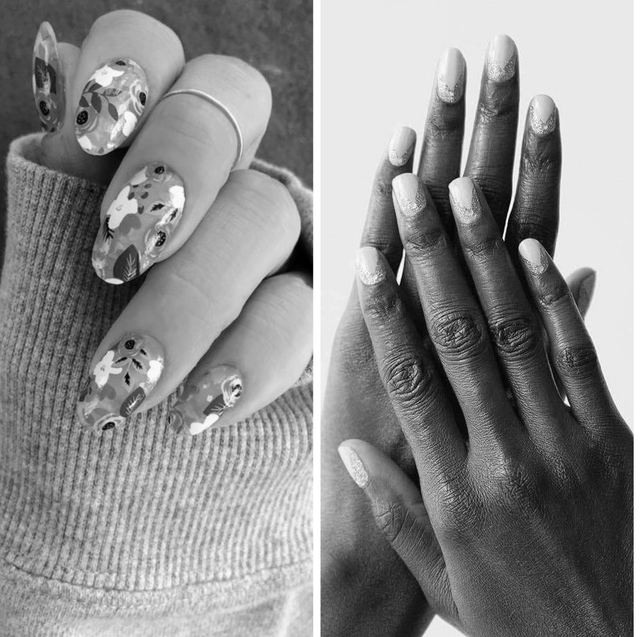 The most common question you may have after applying fingernail stickers is, "Are fingernail stickers bad for your nails?" The answer depends on what you're looking for from these nail art products. This article will go over the pros and cons of nail stickers, how to remove them without acetone, and some alternative products. Also, learn how to clean your natural nail before applying nail stickers.
Pros of nail stickers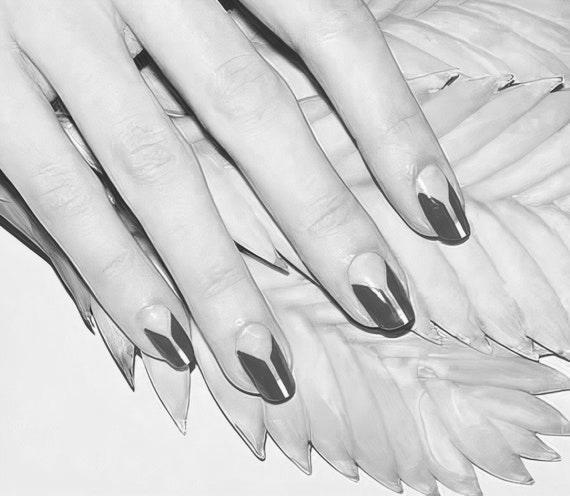 If you are one of those people who love to have fun with their nails, you can easily apply nail stickers to your hands. You can get different nail designs for other occasions, and there are many types and brands to choose from. Nail stickers are easy to apply and remove, and they can last for a long time. However, you have to be aware of some disadvantages of nail stickers before using them.
A manicure at a nail salon is not always a feasible option for busy people. However, nail stickers can give you a professional look without spending a fortune. You can find different designs, ranging from minimalist to glittery eyes, with marble and gold accents. In addition, they save you time, as you don't need to worry about how long it will take to complete each nail. You can even use nail stickers over your gel polish to change the design of your nails.
One of the cons of nail stickers is that they can be difficult to file down. Nail wraps, on the other hand, cover the entire nail bed. Nail stickers are usually placed on top of your polish. You can also purchase customizable nail wraps from sites like ManiMe. You can upload a photo of your nails, and they'll size them for you. You can even get nail stickers that look like the stars of the movie Euphoria, which is based on the character Cassie from the sci-fi hit.
Another pro of nail stickers is that they are easy to apply. You can use them on bare nails and on painted ones. You can also lock in the stickers with a thin coat of topcoats. However, compared to standard nail stickers, they are easier to remove than gel ones. Some of them are removable, while others are not. If you don't want to use a nail polish remover, you can try Sally Hansen stickers.
There are some disadvantages of using nail stickers, though. Most are one-size-fits-all. The dimensions of the stickers don't complement your nails and may not fit your nails perfectly. You also have to worry about them chipping off when you apply nail polish. A gel sticker is the most convenient option, as it fits the nail bed. But beware of the drawbacks! These pros outweigh the disadvantages, and it's worth considering your options.
As a result, stick-on nail polish can last a long time. However, you should remember that they won't last forever. You will need to remove them carefully. A good tip is to soak them in warm water and remove the glue residue. While this isn't a deal-breaker, it will add time to the process. That way, you can still have a great manicure at home.
How to remove nail stickers without acetone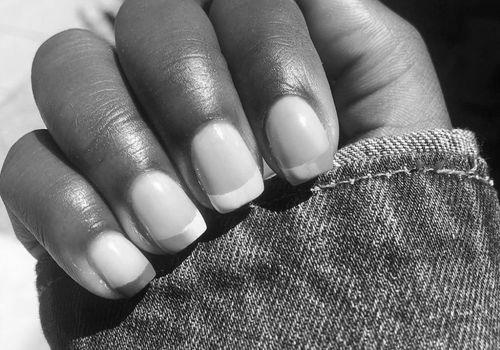 One way to remove nail stickers without acetone is to soak them in a solution of warm water and dishwashing soap. After about 20 minutes, carefully peel off the nail stickers. Use a plastic bowl to soak your nails to avoid damaging your nails, as metal bowls can react with acetone. Make sure the acetone does not touch your skin. This procedure is safe for both hands, and it also keeps your nails protected during the removal process.
Nail stickers come on a sheet of transparent plastic. Select a design that best matches your skin tone and shape, and place it over your nails. Use a nail file to smooth out any extra strip of polish. If you've used nail stickers before, you'll want to do it before the acetone soaks into your nail and peels off the nail polish. You can even use a nail file to remove the remaining strips and clean the nails before applying new stickers.
A 50-sheet pack of nail stickers contains several designs. It is best to purchase nail stickers that have a variety of designs and colors so you can mix and match them to create the perfect look. If you've never tried nail stickers before, make sure you follow the manufacturer's directions to avoid any problems. Remember that you can always use nail polish remover instead of acetone if you're having problems removing them.
You can use nail stickers as long as you follow the instructions in the packaging. A set of stickers may last up to two weeks if applied correctly. You can do it right after finishing the application to use them on your natural nail. Once your nails are dry, apply a topcoat to protect them and prevent the stickers from coming off. This will keep them looking good for longer. You don't need to use acetone.
If you want to remove your nail stickers without acetone, you need to soak your nails in non-acetone nail polish remover. Rubbing alcohol or non-acetone nail polish remover may help you clear your nail stickers without damaging your natural nails. The non-acetone solution may also dry out your cuticles. Moreover, the non-acetone method may take longer to get the pins loose enough to be removed.
Alternatives to nail stickers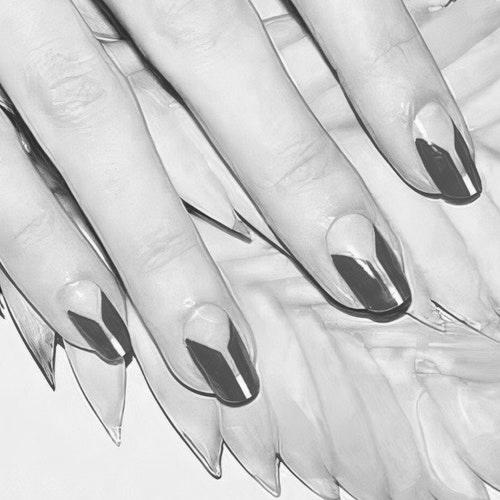 You can try nail stickers if you want to give your nails a little extra flair. These are basically small pieces of material that are cut to fit your nails, coated with sealant, and buffed to create a shiny finish. Silk wraps, a popular alternative to nail stickers, are perfect for thin or damaged nails. They're fiberglass and last longer than gel nails, but they can be challenging to apply. Additionally, they can cause skin irritation if you're not careful.
Another alternative is using a nail sticker, which is easy to apply and remove. Unlike gel nails, these are designed to stick to your natural nail. However, since these are supposed to last for about 10 days, they may peel off after three to five days. You'll also need to use a top coat to ensure the nail sticker stays put. While nail stickers can last up to a week, using a topcoat is essential.
While nail stickers are inexpensive and easy to apply, you should remember that they don't last as long as acrylics. This is one of the reasons why nail art strips are so popular. You can create a beautiful look at home without the cost of a nail salon. And since nail art stickers are made of soft, flexible gel polish, they'll last for several days with a topcoat. You can also choose from various designs from many different brands.
Mehndi & Nail Art Services in Kolkata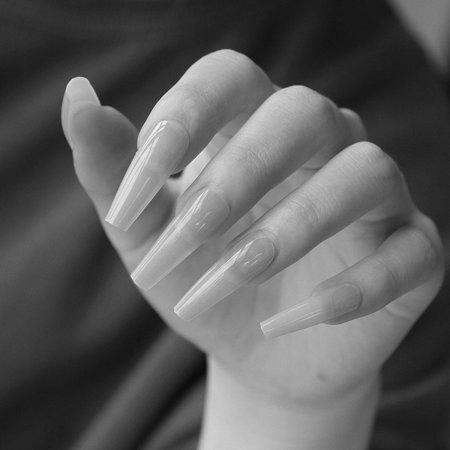 Looking for Mehndi & nail art services in Kolkata? Here are some of the top choices for your special day. Kalakriti, Galaah Salon, Tattoo Creed, Urban Company, and many more! You can browse their portfolios and get started on booking your event! But how can you be sure they offer excellent service? To find out, read on!
Kalakriti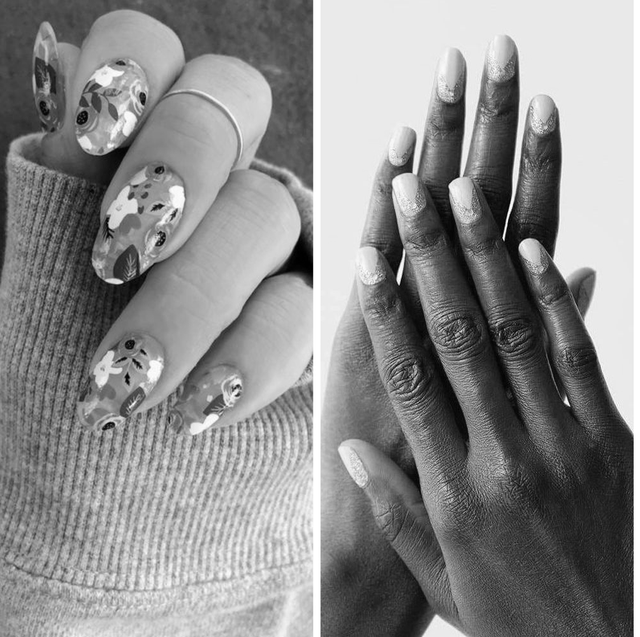 If you are looking for a place where you can get a beautiful mehndi design for yourself or a friend, you may want to visit one of the many Kalakriti Mehndi & Nail Art services in Kolkata. This city is located in the West Bengal state. NearMeTrade is a directory for nail art services in Kolkata. It only takes 5 minutes to register and provides a wide range of supplies.
You can find these services at three locations in the city. They offer professional services and will help you look your best on your big day. They offer a wide variety of services, from nail extensions to tattoos. The quality of their work is top-notch, and you will be impressed by their artistic abilities. These are not your ordinary mehndi artists, so don't expect to get a sloppy job.
When you need a specialized service, visit a renowned beauty salon. The beauty salon has been in business for quite some time, so it has proven itself on merit, expertise, and superior service. Make sure you talk to the nail artist before getting your design done so that they understand your needs. Then, go and get yourself a unique look! Beauty Salon quickly establishes itself as a hip and innovative destination in Kolkata.
If you are in the mood for a mehndi design, you may consider the Lady salon in Kolkata. Founded in 1997, this salon offers both traditional and modern methods. The expert technicians at Lady salon have experience doing nail art, so you're sure to get a beautiful design. You can also purchase some affordable nail polish online. You can save money on both your mehndi and nail art services.
Galah Salon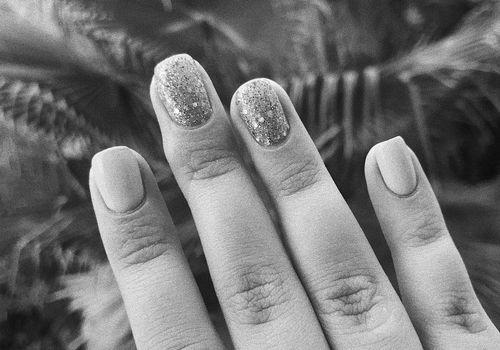 You may have a wedding coming up and are looking for the perfect place to get your Mehndi and nail art done. If you are not too keen on the traditional Mehndi design, you can try something different by visiting a salon. If you are looking for a more modern and trendy look, you can check out Nail studio. They offer various options for your nail art, including glitter, ombre, 3D, and shiny embellishments.
A beauty salon should focus on the beauty of nails, and they should be able to do it well. A beauty parlor can suggest which designs are best suited for you based on various factors. Once you have a general idea, you can choose the method you like best and leave the salon with a beautiful-looking hand and fingernails.
Tattoo Creed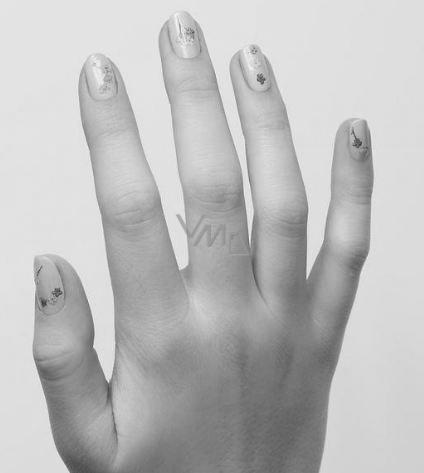 Mehndi is a traditional Indian skin art that can be applied to the body. The best part about Mehndi is that you can choose from various designs. Moreover, there are many different options when it comes to nail art. For example, you can choose a nail design that will look beautiful on your nails and will make you look stylish. Another option is to go for a nail design with intricate detail. Then, you can go for an Indian manicure or gel nail polish.
If you're looking for a mehndi & nail art service in Kolkata, Tattoo Creed is the place to go. The studio offers an extensive range of custom designs and unmatched quality of body piercing. The studio's commitment to quality and safety means that you can rest assured that you'll get the best results possible. You can even get your earring or nose pierced.
If you're looking for the most creative and unique mehndi design in Kolkata, Tattoo Creed is the place for you. This beauty salon has been around for a few years and has built its reputation on its expertise excellence. Make sure you visit this beauty salon to discuss your needs and preferences and leave feeling satisfied. The establishment is a hot spot for nail art lovers in Kolkata and is rapidly gaining a reputation as a fashionable and innovative destination.
Urban Company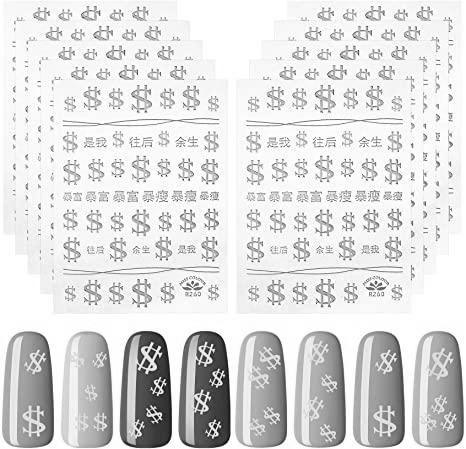 Whether you're planning a Mehndi party or simply want to pamper yourself with beautiful nails, you'll find the perfect salon service at Urban Company's Salon at Home. The beauty salon services are available at your convenience and can be scheduled at your convenient time. Our trained beauticians use branded disposable products and hygienic cleaning products to give you a beautiful, clean look.
Makeup artists have the best makeup products and techniques to give you a beautiful look. You can choose from MAC, Dior, Bobbi Brown, or Estee Lauder makeup. You can choose your desired watch from various popular techniques, including HD, airbrush, and regular application. Once you choose your face, you can relax knowing that your makeup artist will do it to your liking.
Mehndi artists specialize in different techniques, including watercolor effects, shading, and tat designs. The artist will also cover body stains and provide training on tattoos. He's also one of the best tattoo artists in Kolkata, and his tattoos have received worldwide recognition. Whether you're looking for a traditional Bengali bride or a more modern look, Urban Company has a variety of services available to suit your needs.
Nail extensions are famous for their versatility, and many girls want long, beautiful nails. Some are blessed with gorgeous and healthy nails, but others just can't seem to grow them. Nail extensions can solve these issues and offer you a beautiful, manicured look. There are 18 nail art designs available at Urban Clap, including classic and minimalist options for every taste and budget.