Advantages of a Nail Art Course
A nail art course has several benefits. For one thing, it provides you with the necessary knowledge and skills to create beautiful nails. A nail artist must be imaginative and know her clients' tastes to create beautiful designs. Additionally, a nail course will teach you new skills and help you to treat yourself well. A nail art course is also great for career growth and mobility. The more you know about the field, the more valuable you'll be as an artist.
Career growth and mobility
If you've been dreaming of owning your own beauty salon or creating beautiful nails for others, a nail art course may be the best path. You'll learn technical skills and the business aspects of this growing industry. And with a good nail design course, you'll be able to create and sell your own designs! The next step in this exciting career is to own your own beauty salon or nail spa.
There are numerous job opportunities for people who have studied nail art. Various nail spas are located in shopping malls and marketplaces, and they're always in need of experienced nail technicians. These salons require highly trained staff to create unique designs, and they also need someone to give basic and high-end services to their customers. If you're interested in advancing your career, a nail art course can help you build your portfolio and network.
If you have a natural gift for creating beautiful nails, a nail art course can help you develop your skills. A good nail artist can work in many different settings and meet a diverse range of people. According to the U.S. Bureau of Labor Statistics, job opportunities for pedicurists will increase by 13% by 2026. That's a lot of potentials! And you can learn all about this exciting career in our community with our nail art course.
Convenience
If you are interested in learning nail art, you can easily find courses online or offline. Look for accredited courses with a wide range of accredited topics. The certification you receive should be legit, so you don't have to worry about getting caught in the middle of an exam. Look for accredited courses with VTCT and ABT accreditation. A system with this accreditation is an excellent way to get a job and build your portfolio.
Some nail art courses include nail extensions and French manicure techniques. Some studies also teach you to treat the whole nail, not just the tip. Then, you can start practicing on models to build up your portfolio. Many courses also teach you how to use new materials to give your nails a unique and professional look. However, you'll still need to invest some money to start a business, so be sure to figure out how much you're willing to spend.
The convenience of a nail art course is another advantage. A nail artist can work at numerous nail spas in cities worldwide. These salons need experienced and well-groomed nail technicians who can provide basic and high-end services. It's essential to have some business experience since you will need it as you go along. You'll also need to learn the industry's business side since many nail salon owners are interested in earning as much money as possible.
Developing artistic skills
If you are looking for an opportunity to improve your artistic abilities, enrolling in a nail art course may be perfect. Many systems offer lessons in various aspects of nail art, such as designing nails, using multiple colors, and applying nail art decorations. Once you have the basics down, you can expand your creativity by trying new designs. A course can help you develop your skills and help you perfect your skills.
Once you have completed a nail art course, you can start looking for ways to market your work. The first step in establishing your business is to promote your services. You can use social media to get the word out about your art. You should also take pictures of your work to display to potential customers. In addition, a nail art course can help you expand your creative horizons and enhance your portfolio.
You can find a nail art course for beginners online or at a local community college. These courses are designed for those interested in developing their skills and becoming self-employed. Nail art courses aim to teach participants technical and artistic skills and business and personal skills. It also teaches students how to conduct themselves professionally and develop good work ethics. The course also encourages participants to attend nail-related seminars and workshops to learn more about the industry.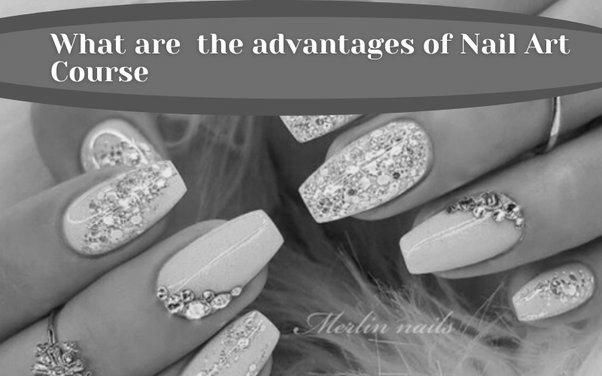 A career in nail art is a great way to improve your personal style and earn a living doing what you love. While you can do simple nail designs to enhance your self-esteem, nail art is a field that rewards creativity and an artistic eye. In fact, many women now announce their love for nail art on social media, and a nail artist with a flair for fashion could become a social media star. The best part? Instagram and Pinterest are full of inspiration and tips on creating an Instagram-worthy design.
Developing interpersonal skills
As a nail technician, you will need a variety of interpersonal skills, including maintaining a conversation with clients, sensing when they are not in a chatty mood, and providing guidance to customers. While most nail customers know what they want, some will need help choosing a style based on current trends and personal style. A nail art course will teach you how to deal with these situations and develop your interpersonal skills.
Which Nail Art is Good For a Wedding?
Light pink nails are perfect for a wedding. They can be adorned with crystals or any other design. You can recreate these beautiful designs yourself. If you're going for something a little more natural, opt for natural colors instead. You'll still look stunning in light pink. Read on for more tips on nail art for your big day! You'll be the belle of the ball!
Accent nails
Brides have been known to flaunt their nail art on their wedding day, and accent nails are no exception. Adding a vibrant accent to an all-black manicure is a stunning way to show off your ring finger. Even if you're new to nail art, accent nails are the perfect place to test out more complicated designs. Painting accent nails is much easier than painting all of your other nails.
You can also try an ombre design, which captures the cool gradients of your fingernails. This design looks incredibly cool if you have a white and silver wedding dress. You can also use a glittery color on one accent nail, such as silver. The only limit is your imagination. While you may not want to go overboard with this look, you can play with the design until you find the perfect shade of white and silver.
A French manicure will work well if you're going for a classic look. A nude-toned nail is the most traditional wedding manicure, but you can jazz it up with different designs and glitter. Add a few sparkling crystals to your accent nail for an extra sophisticated touch. A wedding day manicure is a time to show off your unique style. Remember to stay away from nail polishes that are too flashy.
French manicures
If you're planning on wearing white gloves and a French manicure, you should keep a few tips in mind. Typically, you should go with white tips on your nails. Ideally, your base color should be two shades lighter than your tips. However, if you'd like to feel a little more daring, you can opt for red tips! A red heart can be a great accent nail for your ring finger! A nude manicure looks elegant and straightforward and is a good choice if you plan to wear pearls or other jewels. If you'd like to go even further, you can try a silver accent nail, as it will add a subtle contrast.
A French manicure is a classic option for a wedding, and you can jazz it up a bit. Choose a nude color for the base of your nails, with white tips. You can use accent nails with elegant white patterns or sparkly gems to give it a more sophisticated look. Whether you're wearing pearls or dazzling bling, this look will make your wedding day look beautiful.
If you don't want to spend a lot of money, try an unconventional bridal manicure. Gold tips can add a touch of glamour to your look and are easy to DIY. Use a topcoat or other protective barrier to avoid chipping or peeling. Then, apply your wedding dress or other jewelry to your nails. A beautiful wedding manicure is one of the most memorable celebrations.
Glitzy glam designs
If you plan a glamorous wedding, you can use glitzy glam designs to adorn your wedding attire. Jewels, brooches, and diamantes can be added to your bouquet, and you can add confetti in metallic silver. You can find the metallic silver confetti at Confetti Direct. If you prefer a more natural look, you can add some natural elements to your floral arrangement, such as crystals.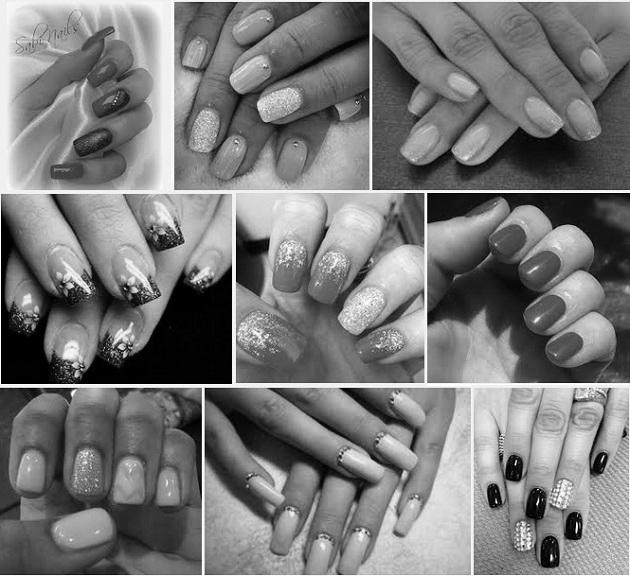 Glitzy glam wedding themes are popular with couples who want to give their wedding the wow factor.
While glitzy glam wedding themes are popular these days, some considerations need to be made before incorporating them into your wedding. You should avoid overdoing it with too many decorations. One way to avoid overdoing it is to keep the color palette neutral. Excessive colors can lead to confusion and overcrowding. Similarly, if you want to incorporate glitzy glam designs into your wedding, make sure your flowers will stand out in wedding photos.
Natural colors
Natural colors are a great way to incorporate seasonal elements and add warmth to a celebration when planning a wedding. Spring is the season of blooming flowers, so muted tones like slate blue and sage green are ideal choices. Fall is a time of vibrant colors such as burgundy, orange, and hunter green. And while winter tends to be a bit gloomy, natural colors are still appropriate for a wedding. Consider using black, gold, or turquoise to bring out the mood of the wedding.
When deciding on a color scheme, think about what you want to convey to your guests. You can use one of several natural colors for the wedding or mix them with other shades of your wedding. For instance, green and ivory work well together because they're both lively and can complement a broader theme. And while you're at it, you can also use organic decor to enhance the natural look of the neutral color palette.
A great way to incorporate natural colors into a wedding is to create a signature cocktail. A signature cocktail is a great way to add personality to the reception while quenching guests' thirst. Many couples gravitate toward earthy hues as they seem more meaningful than the manufactured crayon colors. For example, a desert-inspired palette may be appropriate, including lemonade and gray as lead colors. However, you may want to incorporate some color in other more minor details.
Pink nails
If you're planning a wedding, pink nails can add a diva-like flair to your wedding day look. In fact, this season's hottest color for weddings is a baby pink. This pretty shade matches your wedding dress, bouquet, and rings perfectly. It dries quickly despite its lovely color, making it the perfect choice for a long-lasting wedding manicure. If you're not sure what to wear, read on to find a variety of wedding-worthy pink nail designs.
You can go for a pink and white manicure for the perfect bridal look. Typically, these colors are inspired by blooms and bountiful gardens, perfect for a garden-themed wedding. Choose pastel pink as your base color and accent with a white rose design. You can also opt for a white ring finger with a pink floral manicure. You can also opt for a pink base, and a white rose nail design on each nail, and add tiny rhinestones to add a touch of sophistication to the look.
If you are unsure whether or not pink nails are appropriate for a wedding, you can go for a more intense shade of pink. It might look overpowering on your wedding day, but it won't look childish. Choose a shade that suits your skin tone. The more saturated your pink nail color, the more glamorous you'll appear. It's an excellent choice for any event and can work for many different types of skin tones.
Ombre designs
If you're planning a spring wedding, ombre nail designs may be the perfect way to spice up your look. This new trend can bring spring's lighter hues to your fingertips, ideal for the bridal party and your spring outfits. Many people have been wearing variations of pink to complement spring outfits, but ombre nail designs are a fresh take on the color combination. Soft pink and white create a beautiful effect without being overpowering.
Ombre comes from the French word meaning "shaded" and is basically a gradient of one color to the next. These gradients can be in stripes of different hues but are always in the same color family. This trend started in the fashion industry but has since made its way to wedding design, especially spring and summer weddings. Ombre weddings can create a fun, unique style and can be a stunning way to express your personality and style.
If you're planning to wear ombre nail designs on your big day, you should find a design that feels authentic to you. A classic ombre design combines white with a soft, nude-colored accent nail. This design can be recreated on any length and shape of nails. You can even add glitter to your ombre nails to add even more flair. A subtle hint of gold will be the perfect finish to your look.